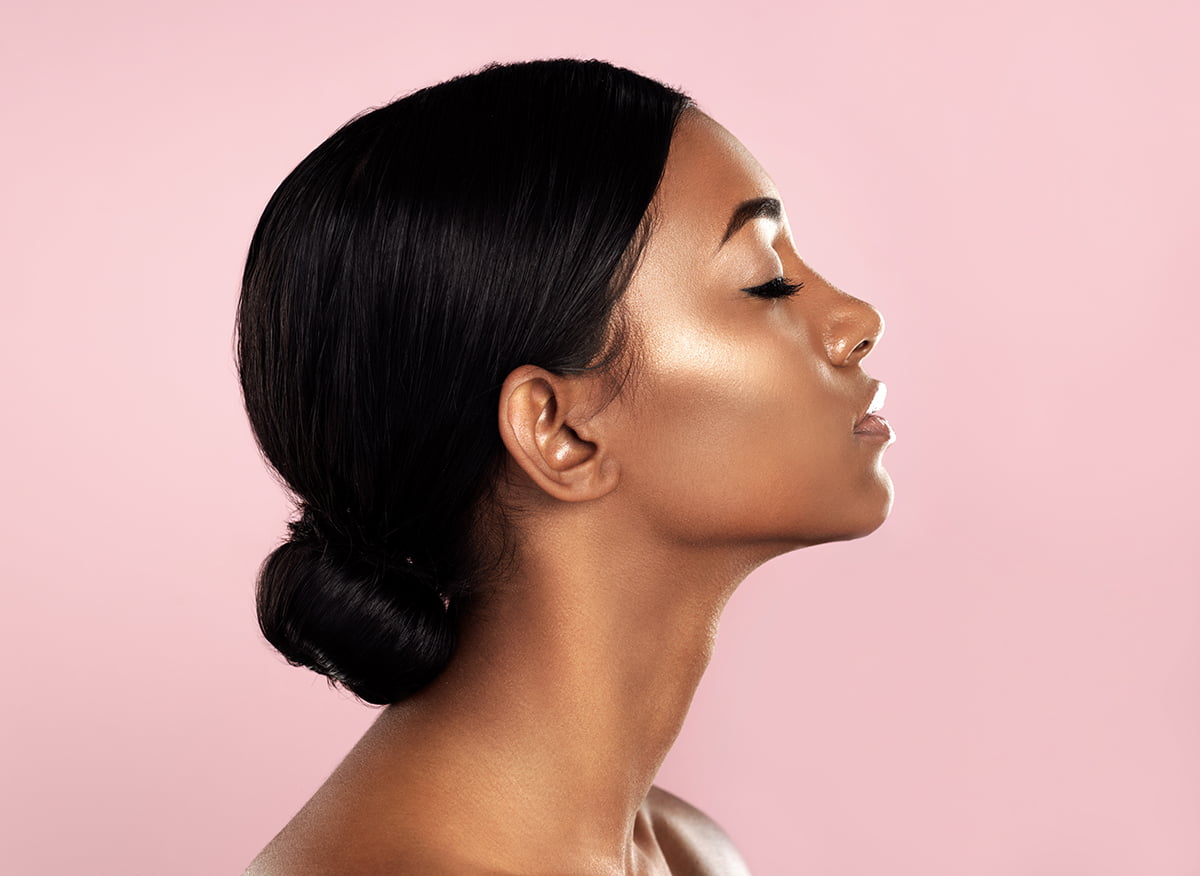 The fashion and beauty world is anything but stagnant. New trends are emerging all the time and, over the course of the 2010s, there were significant changes in how we think about cosmetics, skincare, and personal style.
Now that we're entering the 2020s, it's a good time to reflect on the biggest beauty trends of the past decade…many of which are still worth following!
1) Foundation now comes in myriad tones.
One of the happiest news stories to come out of the beauty world is the emergence of a new, more inclusive outlook. Specifically, we've seen manufacturers unveil foundation in a wide array of skin tones, with a true rainbow of options now being available. While Rihanna's Fenty line remains a pioneer by offering over 50 shades, many household name brands have followed suit with expanded options.
People of color aren't the only ones enjoying the benefits of this expansion: those with very pale skin or less common undertones can also find a perfect-match foundation. Nobody has to live with an unnatural looking line where their makeup meets their bare skin.
Along the same lines, it's also been great to see "nude" lingerie pieces adopt a more vibrant and inclusive palette. While there may not yet be 50 shades of lingerie or nude heels, ten is a great start.
2) The Golden Age of skincare arrived.
A number of industry experts have said that the 2010s represented a Golden Age for skincare products…and that's not hyperbole. Better, more effective ingredients were developed, and high-quality products are more widely available. Take, for instance, the use of Epidermal Growth Factors, which are now a signature ingredient in the SkinCeuticals line (they call their EGF formulation NouriCel-MD). Previously applied to speed wound healing for breast cancer and other patients, EGFs are also a powerful way to boost healthy skin.
Which would you rather trust with your skin? A doctor and their aestheticians? Or a pretty face that's been behind the makeup counter for two weeks?
Still, consumers still need to be watchful of hype versus reality, especially given many OTC products command sky-high prices and only include a smidgen of the most highly-touted ingredients, suspended in a ho-hum base. Physician-grade options are the best way to ensure your money is well spent. That's because physician-grade products can include higher strength active ingredients, and you'll get better, more educated advice on what products to use. They aren't necessarily more expensive, either—physician-only skincare line prices are comparable to quality OTC skincare.
Which would you rather trust with your skin? A doctor and their aestheticians? Or a pretty face that's been behind the makeup counter for two weeks? By choosing a doctor's office for your skincare, you'll also avoid the perils of self-diagnosis. (Sorry, chances are your skin doesn't want the same products that your fave actress uses.)
3) Tattoos literally everywhere. And improved tattoo removal.
Pre-2010, seeing an actress with a tattoo might elicit gasps or even news coverage. Fashion models also generally had to cover up their ink pre-photo shoot. Fast forward to 2020, and everything from finger to face tattoos are commonplace; you might now be more surprised to hear of a celeb (excepting the royal family) that isn't sporting a tat.
Still, it's not all sunshine and tattoo roses, and people from Johnny Depp to your BFF have tattoos they regret. Thankfully, the options for tattoo removal are better than ever. While removing your ink will still likely require multiple treatments, tattoo removal technology now allows for removal of darker inks.
4) The rise—and diversification—of injectables.
Pre-2009, consumers had to live with a more limited palette of injectables. We had one neurotoxin (BOTOX) and just a handful of fillers—Sculptra, Radiesse, Restylane, Prevelle Silk, and Juvéderm (which was simply Juvéderm!). And while plenty of people had jumped on the injection bandwagon, about 3.5 million more people per year get them now compared to 2010.
The new decade started with the FDA approval of Juvéderm Ultra XC and Ultra XC Plus in January 2010. Then, in 2011, Restylane became the first filler to be FDA approved specifically for use in the lips. A plethora of other approvals followed, and now we can enjoy a truly customized treatment with products designed for specific concerns, including Juvéderm Volbella, Juvederm Vollure, Restylane Silk, Restylane Defyne, Restylane Lyft, Revanesse Versa, and Belotero Balance. (There are now so many choices you might need a guide to sort them out!)
Neurotoxin options also expanded, starting with Dysport's approval for use in glabellar lines in 2009. Xeomin joined the cosmetic neurotoxin party in 2011, and in 2019, Jeuveau rounded out the options.
The end result of all this innovation? People who develop BOTOX immunity over time now have alternatives. And your filler results—provided you use an experienced injector—are likely to be much more natural-looking and feeling now that there are products tailored for many specific areas of the face. You'll probably feel more comfortable during treatment too: many fillers now include medicine to anesthetize the local area.
5) A shift toward more natural-looking cosmetic procedure results.
Those who have cosmetic procedures are more and more interested in subtle results, with patients requesting a "natural, refreshed" look as opposed to asking providers to make sure they get "their money's worth." We can probably thank social media for this evolution. We've now all seen the results of overdoing procedures, whether it's filler-included "duckface" or a "windswept" facelift—and no one wants to be the next Kenny Rogers or Joan Rivers (at least when it comes to cosmetic procedures!).
Today, patients are more likely to follow in the footsteps of celebs who use a range of procedures—and a cosmetic surgeon with a light hand—to maintain their youthful good looks.
Today, patients are more likely to follow in the footsteps of celebs including Cameron Diaz and Christie Brinkley who use a range of procedures such as Ultherapy to maintain their youthful good looks, allowing their injectors and cosmetic surgeons to use a very light hand. Even classic procedures such as breast augmentation have evolved, with many patients eschewing large implants in favor of lower profile implants that provide a very natural-looking boost. Today, chances are you won't even realize when a neighbor or acquaintance has had a cosmetic procedure (whether it's BOTOX or liposuction) if they chose a skilled surgeon.
6) Skin tightening technology makes a leap forward.
It used to be that true skin tightening could only be achieved surgically. The last decade brought us new and improved technology, and cosmetic surgeons now offer a number of minimally invasive and non-surgical options for tightening the skin. The most dramatic of these advancements is the combination of radiofrequency (RF) energy with cooling helium plasma. FDA approved in 2019 under the name brand Renuvion, this technology allows cosmetic surgeons to safely use a high level of RF to treat underlying layers of the skin, providing a superb boost in collagen production.
Another non-surgical skin tightening technology debuted in the past decade: micro-focused ultrasound, most commonly known as Ultherapy. Results are more subtle than Renuvion, but recovery is quicker. Whichever you choose, you can get completely natural-looking results—provided you choose an experienced cosmetic surgeon who understands how to apply these technologies in an aesthetically pleasing way.
Questions About the Latest Beauty Trends?
These are just some of the beauty stories that have been the talk of the office over the past decade at our Lafayette cosmetic surgery center and medical spa. If you have questions about how you can look, or want to know more about how they can impact your own life, reach out to our practice any time.