J. Kevin Duplechain, MD, FACS
1103 Kaliste Saloom Road #300
Lafayette, LA 70508
Phone: (337) 456-3282
Monday–Thursday : 8 a.m.–4:45 p.m. Friday : 8 a.m.–2:00 p.m.

Liposuction
Sometimes due to aging or genetics, the body and face can accumulate and retain fat in certain areas. Even with a healthy diet and plenty of exercise, these fat deposits remain and can make specific areas of the body appear out of proportion. Women and men frequently visit Dr. J. Kevin Duplechain for liposuction in Lafayette from Baton Rouge, Alexandria and Lake Charles, LA to help reduce these pockets of fat and improve their overall facial or body contours.
Dr. Duplechain can help improve the appearance of your face and body. He and his staff look forward to helping you turn your aesthetic goals into a reality. If you would like to learn more about liposuction or any other procedures we offer, request a consultation online or call our office at  (337) 456-3282.
Benefits
Liposuction is one of the most popular surgical procedures available today. This treatment offers patients many benefits, including:
Long-lasting fat reduction in the specified area: Fat cells removed via liposuction don't come back. With a healthy diet and exercise routine, you can maintain your beautiful results indefinitely.
Minimal procedural and recovery time: Although liposuction is still surgery, it requires only small incisions to access unwanted fat. The procedure itself is typically brief, and recuperation afterward is similarly quick and comfortable; although, this varies between patients.
The ability to treat several areas through one surgery: Many people choose to target more than one area of the body during a liposuction procedure. By undergoing liposuction on several areas of the body at once, you can enjoy more significant, proportionate results.
Harvested fat may be used for fat injection procedures: Fat injection, or fat transfer, uses unwanted fat harvested from one area of the body, such as the abdomen, to enhance another area, such as the breasts or face. Because it uses the patient's own tissue, the procedure is quite safe.
Improved contours: Liposuction is an incredibly versatile option for reducing bulges and smoothing away unwanted fat. It can be performed throughout the body, from larger volume fat removal to much more targeted "touch-ups." Popular areas include the chin, neck, hips, thighs, abdomen, flanks, back, and arms.
Dr. Duplechain Explains Your Liposuction Procedure
When performing liposuction for my Louisiana patients, I perform traditional power-assisted liposuction using the tumescent technique. This method has been time-tested and has a proven record of achieving beautiful results with reduced risk. The tumescent solution is used to control pain, constrict blood vessels and separate the fat tissue from the surrounding tissue. Depending on the candidate, I may also use the superwet technique to gently loosen the targeted fat cells.
To begin your procedure, general anesthesia is most commonly used. Although liposuction under local anesthesia can be performed, most patients prefer a light anesthesia. I typically will administer the anesthetic fluid to the targeted areas in order to separate the fat, minimize blood loss and ease the suctioning process. Once the fat has been broken up and is ready to be suctioned, a small suction tube is used to remove the fat cells. After the fat cells have been removed, some of the fat may be used as a graft to augment areas like the breast or buttocks. Liposuction is often combined with tummy tuck surgery or breast augmentation to complete the popular mommy makeover. The recent interest in stem cells within lipoaspirate makes fat a valuable and effective augmentation material. It's a perfect way to reshape the body. Garments are applied after surgery, and most patients can go home the same day. Patients are usually up the following day, and may begin driving in about 3 or 4 days.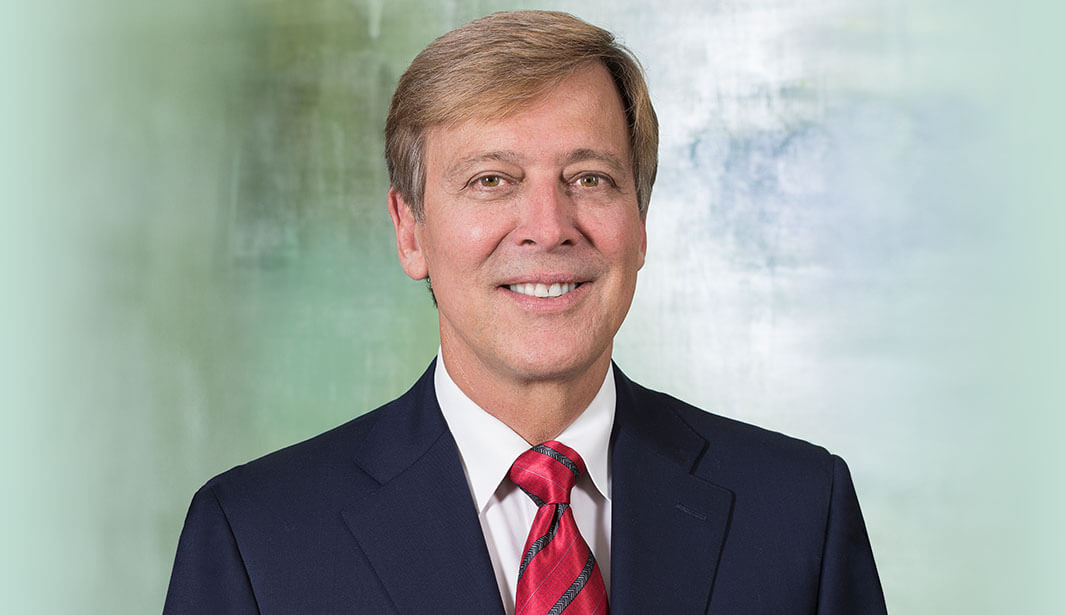 J. Kevin Duplechain, M.D., FACS
Dr. Duplechain's dedication to excellence in aesthetic surgery is reflected in his own work, his remarkable credentials, and in the education and training he provides to aesthetic surgeons worldwide. He will work with you to provide the beautiful, natural looking results you desire.
Meet Dr. Duplechain

Recovery & Results
After your liposuction procedure, you will wear compression garments for a few days to help keep the treated areas tight. After about a week, most patients are ready to resume light activities; although, your individual experience may vary. More strenuous activity such as exercising can usually be resumed about 3 to 4 weeks after treatment. In general, patients can notice immediate results from their liposuction procedure; however, there may be some slight swelling and bruising. Once this disappears, you will be able to enjoy your new body.
See why liposuction patients come from New Orleans, Alexandria, and other Louisiana cities for surgery by Dr. Duplechain. Request your consultation today.
Back to Top