J. Kevin Duplechain, MD, FACS
1103 Kaliste Saloom Road #300
Lafayette, LA 70508
Phone: (337) 456-3282
Monday–Thursday : 8 a.m.–4:45 p.m. Friday : 8 a.m.–2:00 p.m.

Breast Augmentation
Many women search for cosmetic surgery procedures that will help them improve their breast shape as well as overall body proportions. Women visit Dr. J. Kevin Duplechain for breast augmentation in Lafayette, LA from Baton Rouge, Alexandria, Lake Charles and beyond for the fuller, shapelier breasts they desire. While breast implants are a time-tested and popular method for breast enhancement, new technology is paving the way for breast enhancement using your own tissue. Now, Dr. Duplechain can improve your body contours while simultaneously increasing your breast size with breast augmentation using fat transfer or the traditional implant surgery.
Dr. Duplechain and his staff look forward to helping you turn your aesthetic goals into a reality. If you would like to learn more about breast enhancement or any other procedures we offer, request a consultation online or call our office at  (337) 456-3282.
Benefits
Breast augmentation performed by Dr. Duplechain can provide many benefits for women, including:
Improved body contours: Although the surgery addresses only the breasts, the results of breast augmentation can bring the proportions of the entire body into harmony.
Fuller breasts with or without implants: Although many people believe implants are the only way to get larger breasts, Dr. Duplechain also offers fat transfer for a softer, subtler alternative to breast implants for his patients in Lafayette, LA.
A natural appearance: The overwhelming majority of Dr. Duplechain's breast augmentation patients emphasize their desire for results that look and feel as natural as possible. He takes care to develop a completely unique surgical plan for each patient, evaluating her measurements carefully in order to create results that complement her natural curves.
Enhanced confidence and body image: Of course, breast augmentation also creates the intangible benefit of a major boost in confidence. Recent studies indicate that women who have undergone breast augmentation experience noticeable boosts in their sexual enjoyment, self-esteem, and overall well-being.
Dr. Duplechain Explains Your Breast Augmentation
Planning Your Procedure
Breast augmentation is a highly personal procedure, and it's important that you pursue the surgery for your own satisfaction, not to meet the demands of somebody else. During your consultation, we discuss your desired outcome in detail. I ask you questions about your lifestyle and also examine your breasts to help you decide which surgical options are best for you.
I like to meet with patients more than once prior to their breast augmentations in order to refine the details of surgery. During these pre-op appointments, you have the opportunity to "try on" various implant sizers under a shirt to better envision your potential outcomes. We also review the best ways you can prepare for surgery, as well as what you can expect in the days, weeks, and months following your procedure.
Breast Implants
In addition to the option to use their own fat, my breast augmentation patients may choose breast implants to increase the size and shape of their breasts. Although this method requires incisions on the breasts, breast implants can help to increase breast size and shape beyond that of a fat transfer procedure. I offer both saline and silicone implants, the 2 materials that are approved by the FDA in the U.S.:
Silicone implants are filled with a cohesive silicone gel with a texture that's similar to gummy bear candy. Silicone implants are durable and, although rupture is unlikely, they will hold their shape in case of breakage. Many doctors and patients alike believe silicone implants feel and look more natural than saline.
Saline implants contain a sterile saltwater solution within a durable silicone shell. Saline implants typically require smaller incisions because they're inserted into the body empty and filled once in place. Some patients prefer saline implants because they're slightly less expensive than silicone.
Transaxillary Incisions for Breast Augmentation
In addition to the incisions that cosmetic surgeons typically offer (periareolar and inframammary), I also offer a discreetly placed incision in the natural fold of the armpit. This incision, typically called the "transaxillary" or "under the armpit" incision, allows you to enjoy augmented breasts without a visible breast scar.
In your transaxillary breast augmentation, a small incision is made in each armpit. I monitor the precise placement of the implant (either saline or silicone) through this incision using advanced surgical imaging technology. This breast augmentation surgery is relatively quick, usually requiring less than an hour.
By contrast, periareolar incisions are made around the areola, and inframammary incisions are made along the base of the breast. Each of these incisions carries some risk of visible breast scarring. If you choose the transaxillary incision, on the other hand, you will enjoy a virtually "scarless" breast augmentation.
This procedure is highly specialized and requires meticulous technique. For this reason, many surgeons do not offer this incision. If you are considering breast implants through a transaxillary incision, choose an American Board of Cosmetic Surgery (ABCS) certified cosmetic surgeon with extensive experience performing transaxillary breast augmentation with ample evidence of attractive, successful results.
Fat Transfer
To perform your fat transfer breast augmentation, I use a modified liposuction technique to remove fat from areas of the body such as the midsection, flanks, or thighs. The removed fat is harvested and purified before being injected into the breasts. Fat transfer breast augmentation has now received FDA approval and can be performed through a very small incision (about 3 millimeters) in the breast fold. A sports bra is worn for a couple of weeks, and then a normal undergarment can be worn. Once the fat has "taken," meaning that it has integrated with the natural breast tissue, you can enjoy your newly enhanced breasts.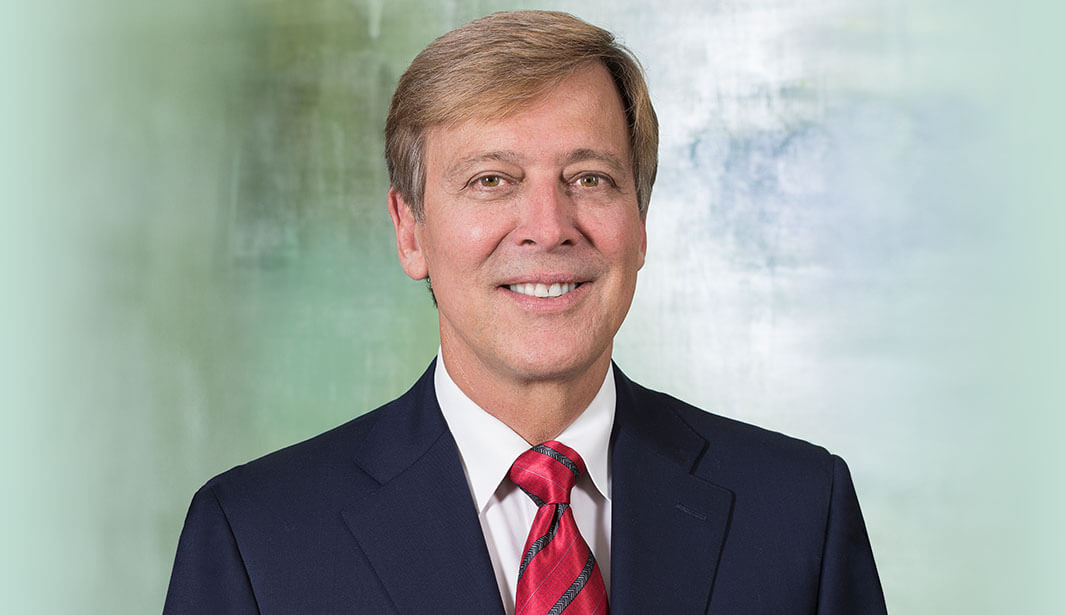 J. Kevin Duplechain, M.D., FACS
Dr. Duplechain's dedication to excellence in aesthetic surgery is reflected in his own work, his remarkable credentials, and in the education and training he provides to aesthetic surgeons worldwide. He will work with you to provide the beautiful, natural looking results you desire.
Meet Dr. Duplechain

Recovery & Results
While a breast enhancement with fat transfer can achieve noticeable enhancement, it is important to understand that this method will not achieve the same results as breast augmentation using implants. Fat transfer patients often report that they enjoy the subtle, natural results it provides.
After your procedure, a special bra must be worn for several weeks following either type of breast augmentation. Acute pain typically subsides after one to five days, but you may experience muscle soreness and swelling for a few weeks. Patients are provided detailed instructions for aftercare, and my staff and I are always available to answer questions that arise during recovery. After breast augmentation with fat transfer or implants, patients attain fuller, more shapely breasts and more balanced body contours.
Learn why breast augmentation patients come from New Orleans, Alexandria, and other Louisiana cities to consult with Dr. Duplechain. Request your consultation today.
Back to Top