J. Kevin Duplechain, MD, FACS
1103 Kaliste Saloom Road #300
Lafayette, LA 70508
Phone: (337) 456-3282
Monday–Thursday : 8 a.m.–4:45 p.m. Friday : 8 a.m.–12:00 p.m.

Nonsurgical Procedures
Laser skin resurfacing and non-surgical skin treatments are an integral part of our comprehensive approach at our Lafayette, Louisiana, practice. Dr. Kevin J. Duplechain and his team of highly trained medical aestheticians, laser technicians, and injectors have years of experience helping patients treat common skin conditions, signs of aging, or simply revitalize a healthy glow.
Common concerns we can help treat with non-surgical options
Thanks to medical advancements, the world of non-surgical cosmetic care has grown exponentially. While surgery is still one of the most effective options for treating concerns related to body contouring or dramatic lifting, we now have many minimally invasive tools in our arsenal to help you feel great about the way you look.
Here are just a few examples of concerns we can address without surgery:
Acne scarring
Pigmentation
Sunspots
Melasma
Redness
Spider veins
Broken capillaries
Scars
Stretch marks
Birthmarks
And more!
When you call us for your skincare consultation, you don't have to know right away which treatment you're interested in—that's what we're here for! After listening to your concerns and goals, we'll examine your "problem area" and develop a treatment plan that will give you an optimal outcome. We encourage you to contact us to get started.
Your Laser Options
Laser resurfacing is a key component of Dr. Duplechain's facial rejuvenation approach.  He has become renowned for his comprehensive approach to facelift, which includes laser skin resurfacing and fat transfer for a multi-faceted enhancement. Dr. Duplechain and his laser & skincare team have mastered the art of using laser technology to improve the tone, texture, and coloration of aging skin.
We perform laser resurfacing as a standalone procedure or combined with laser hair removal for women and men who want to address wrinkles, discoloration, and minor skin laxity without undergoing surgery. Dr. Duplechain uses the Stellar M22 laser by Lumenis, one of the world's most advanced skin rejuvenating lasers, to address the following:
Remove unwanted pigmentation & tattoos
Tighten skin on the face & body
Reduce acne
Improve skin texture
Correct Rosacea & redness
Improve the appearance of vascular lesions, veins, and broken capillaries on the face & legs

Vein treatment with lasers can eradicate tiny red or purple spider veins and broken capillaries that typically appear on the face and legs. Other treatment options are possible for reducing the appearance of varicose veins, the bulging, blue or green veins that often appear on the legs.

Laser tattoo removal utilizes laser energy to break up and disperse tattoo pigment without harming the surrounding skin. This usually requires multiple treatments, the number of which depends on the size of the tattoo, the color of the pigment, and the location on the body.
Laser hair removal uses directed laser energy to destroy unwanted hair follicles, disrupting the growth cycle, and eventually resulting in permanent hair reduction. Because laser energy is transmitted through the pigment in their hair, it works best on dark-colored hairs. Laser hair removal can be performed on almost any area of the body, including the face, chest, arms, back, and bikini area.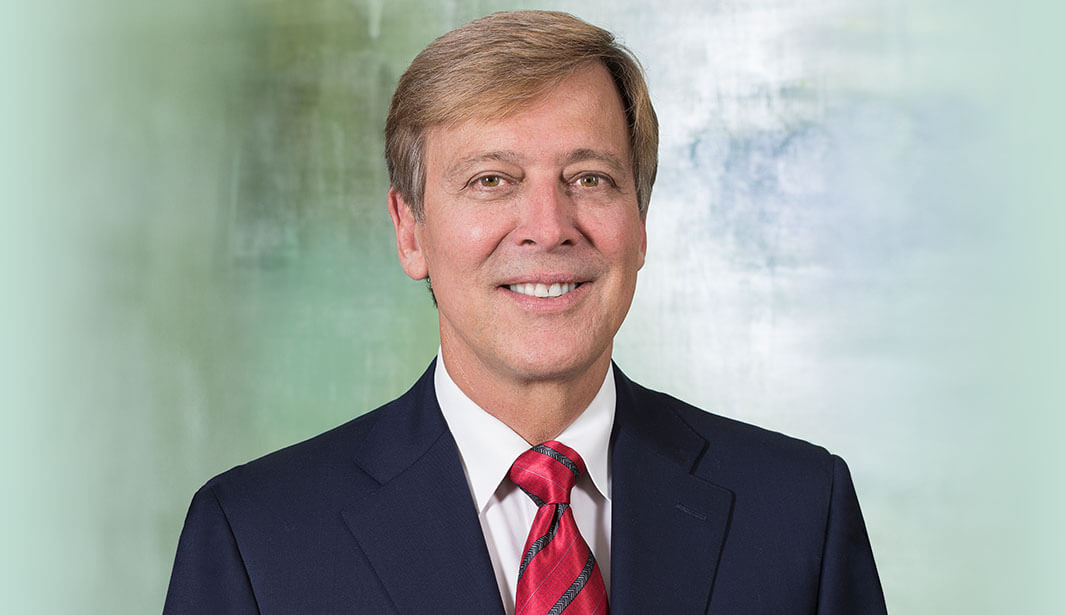 J. Kevin Duplechain, M.D., FACS
Dr. Duplechain's dedication to excellence in aesthetic surgery is reflected in his own work, his remarkable credentials, and in the education and training he provides to aesthetic surgeons worldwide. He will work with you to provide the beautiful, natural looking results you desire.
Meet Dr. Duplechain

Non-Invasive Face & Body Tightening
Non-invasive face and body tightening procedures use ultrasound or radiofrequency energy to stimulate the skin to contract and build more of its own collagen. Over time, new collagen growth creates a firmer, more toned appearance, especially around the chin and jawline or certain parts of the body. We offer both ultrasound skin tightening with Ultherapy, as well as radiofrequency & cold helium plasma tightening with Renuvion, plus radiofrequency skin tightening & fat reduction with NuEra® Tight.
We also offer radiofrequency skin tightening and wrinkle reduction with Pelleve. This targeted RF device can smooth wrinkles around the eyes while refreshing the skin, soften smile lines, and give your full face an overall smoother, more youthful look.
BOTOX & Dermal Fillers
Injectable treatments have soared in popularity, for good reason. With a few small injections during a quick appointment, an experienced medical injector can help reduce lines and wrinkles, restore lost volume, and even re-contour areas of your face like your lips.
BOTOX® Cosmetic is a popular injectable wrinkle-smoother that slows down muscle activity to reduce the look of certain wrinkles. It's especially adept at treating crow's feet and vertical lines between the brows.
Dermal fillers are injectable products that use biocompatible ingredients, typically hyaluronic acid gel, to fill in wrinkles and add volume to certain parts of the face. Fillers are great for reducing the appearance of nasolabial folds, lines around the mouth, and diminished volume in the cheeks.
Lip augmentation can be achieved through either fat injections or dermal fillers. Fat injections use your own unwanted fat, taken from another area of your body. Both fat injections and dermal fillers can add volume and smooth away lines with a soft, natural-looking result.
Chemical Peels & Facials
For more moderate concerns that don't require laser treatment, we offer a number of specialty chemical peels and facials to treat surface concerns like dark spots or hyperpigmentation, as well as smoothing signs of aging like fine lines.
In addition to customizable chemical peels to chemically exfoliate the skin, we offer the VI Peel, MicroPeel, and HydraFacial.
Microneedling
Here at Dr. Duplechain's cosmetic surgery center in Lafayette, our team of experienced skin experts use the SkinPen microneedling device to help rejuvenate the skin, improve the appearance of fine lines and wrinkles, and reduce acne scarring, hyperpigmentation, and other skin conditions—in addition to providing you with a healthy, natural glow. Because it's all-natural, SkinPen is safe for all skin types and can be used on any part of the body.
In Dr. Duplechain's Words
I usually have my laser resurfacing patients begin preparing their skin for treatment about 2 weeks prior to the procedure. This involves using special products and treatments to optimize the effect of the laser on your skin.
Prior to your treatment, you will be given local anesthetics to numb the treatment area. In some cases, patients opt for a sedative to help them relax. Your skin will be thoroughly cleansed, and you will be given eye protection to wear during treatment.
I use a state-of-the-art carbon dioxide (CO2) laser which allows me to very precisely remove the outer layers of skin to a pre-determined depth. This depth is dependent on the degree of correction you and I want to achieve through the procedure. In addition to removing the outer layers of the skin, deep dermal ablation with the Deep FX handpiece provides additional tightening and volume reduction of the entire face. Typically, a laser resurfacing treatment takes anywhere from 30 minutes to 2 hours, and is performed on an outpatient basis.
After laser resurfacing is completed, I will apply Cutagenix to protect the tissues and deliver essential nutrients for better healing. It is applied for one week at which time the skin is healed. During the recovery period, there is very little pain. I allow patients to shower the day of the procedure and use frequent cool compresses with the Cutagenix product. This approach has simplified the recovery process significantly.
The new skin underneath will be slightly pink and fragile much like a baby's skin and will need to be carefully protected and cared for. I will give you more detailed instructions on how to care for your skin following laser resurfacing at your final pre-op appointment.
We look forward to helping you have clear, firm, vibrant skin using today's remarkable technology. Request your visit online, or call our office at (337) 456-3282 to schedule your appointment.
Areas Served:
Baton Rouge
Alexandria
Lake Charles
Back to Top