Whether you're covered in them or prefer to keep your body a blank canvas, there is no denying that tattoos are a personal artistic expression—and decreasing social and professional stigma toward body ink means more and more folks are expressing themselves through dazzling, visible designs.
While many who choose to sit in their favorite tattoo artist's chair walk away thrilled with their ink, sometimes things don't go according to plan. Whether it's a misspelling, an homage to an ex, or simply something that no longer seems so great, some who make the leap end up living with a permanent "fail" on their body.
Scroll on to seem some of the best tattoo fails the internet has to offer.
We can't blame autocorrect for these tattoo typos

We have to start out with perhaps one of the most famous tattoo misspellings, which has gained notoriety over the years for the juxtaposition between the intended meaning and what we're sure has become a big regret for this person.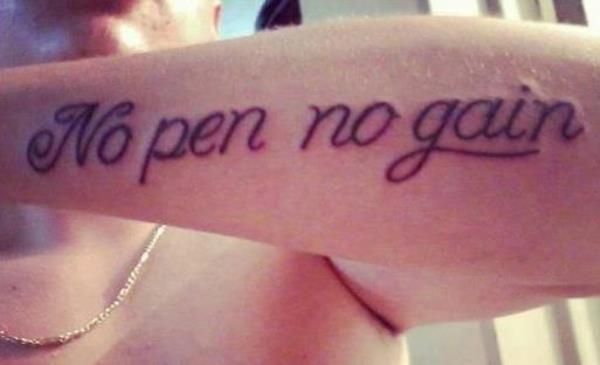 Surely he wishes this was penned rather than permanently inked into his skin.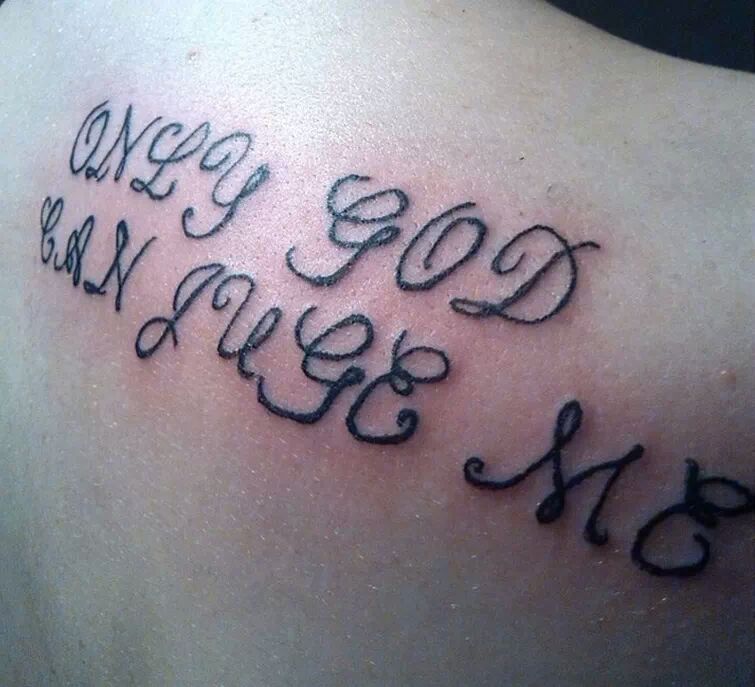 While we appreciate this sentiment, we're also fairly certain a lot of folks are judging this poor spelling!.
Celebrities aren't immune to bad tattoos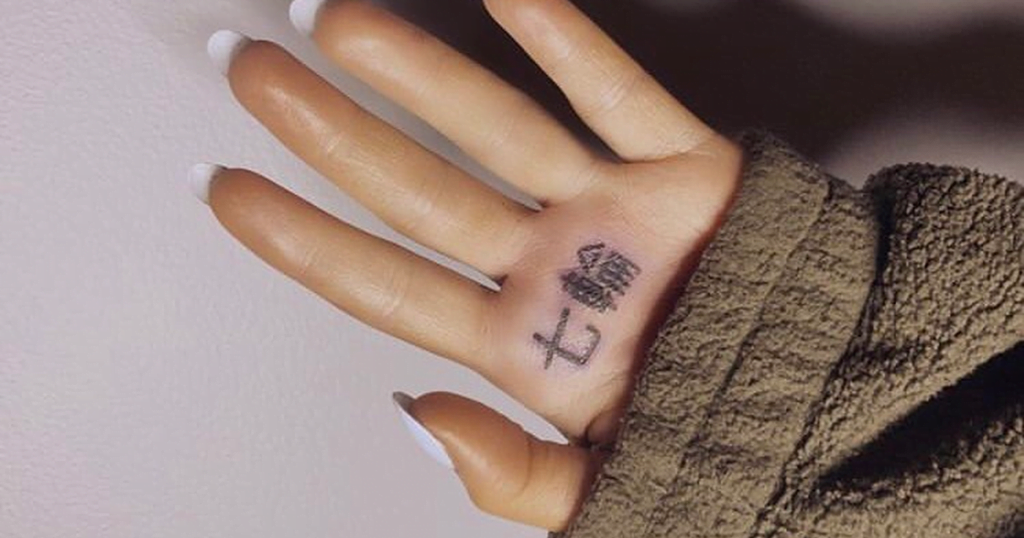 Even pop star Ariana Grande recently had a tattoo fail. To celebrate her newly debuted song "7 Rings" and love of Japanese culture, she had the Japanese characters for the song title tattooed on her hand. Unfortunately, she dropped a character and ended up with "shichirin," which translates to a small Japanese barbecue.
View this post on Instagram
As far as celebrity tattoo fails goes, one of the most memorable may be Johnny Depp's attempt to erase a commemoration of his relationship with Winona Ryder in the 90s. The original tattoo, reading "Winona Forever," became "Wino Forever" and has lived on his right bicep since.
Questionable tattoo portraits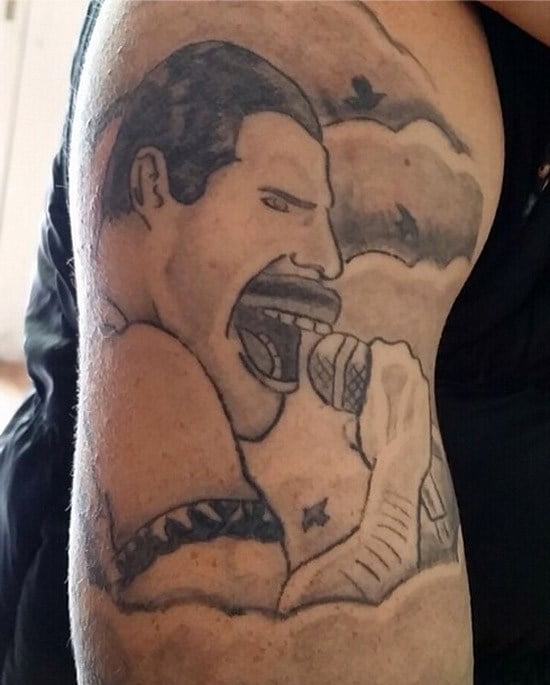 Choosing a talented tattoo artist is the best thing you can do for yourself—particularly if you're memorializing a person or pet with a portrait tattoo. Otherwise you might end up with something like this botched Freddie Mercury piece. We're sure this person wants to break free from this decision.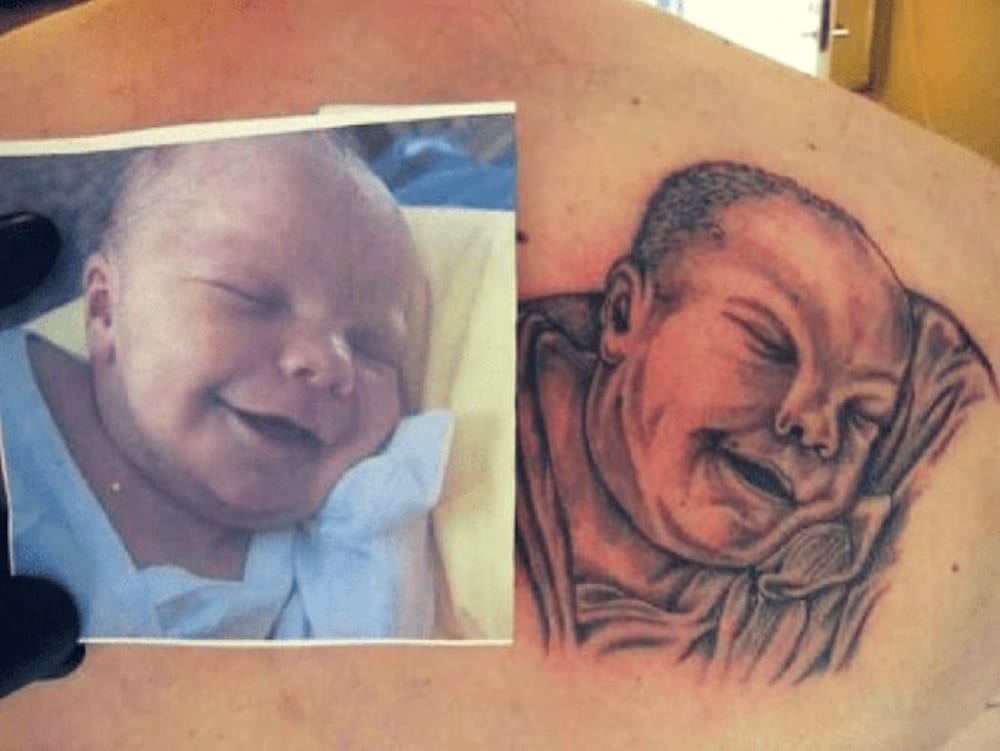 Something went seriously wrong during the process of capturing the likeness of this little bundle of joy—it looks like someone pressed the fast forward button to age 60.
View this post on Instagram
Even if you use an experienced portrait tattoo artist, having a life size likeness on your body isn't necessarily a good idea. While this piece on former Jackass star Steve-O is on brand for the notorious daredevil, we do wonder if he'll literally want to get it off his back after a few years.
Regert your ink? You aren't stuck with it forever
While bad tattoos are undeniably funny from an outsider's perspective, it's hard to find any humor in the situation if you are the one with ink you no longer like (or never did) on your skin.
Thankfully, laser tattoo removal technology has come a long way—and we love seeing how happy our patients are after just a few sessions. While patience is necessary in some cases, newer generation lasers can lighten and remove even the darkest of pigments, leading to a more complete removal.
If you're interested in learning more about tattoo removal or are ready to book an appointment, please contact us today to get started!