J. Kevin Duplechain, MD, FACS
1103 Kaliste Saloom Road #300
Lafayette, LA 70508
Phone: (337) 456-3282
Monday–Thursday : 8 a.m.–4:45 p.m. Friday : 8 a.m.–2:00 p.m.

Eyelid Surgery
The eyes are arguably the most captivating of the facial features, often described as the "windows to the soul." However, the delicate skin of your eyelids may also be one of the first areas to show signs of aging. If you would like your eyes to reflect youth and vitality, upper or lower eyelid surgery, (also called blepharoplasty) in Lafayette, LA by Dr. J. Kevin Duplechain may help. By reducing bags and sagging, wrinkled skin, this surgery can result in a more youthful-looking, rejuvenated facial appearance.
As a board-certified facial plastic surgeon, Dr. Duplechain specializes in procedures such as eyelid surgery. He and his caring staff look forward to helping you look and feel your best. If you would like to learn more about eyelid surgery or any of the other procedures we offer, request a consultation online or call our office at (337) 456-3282.
Benefits
Dr. Duplechain uses techniques he has refined through years of experience and training to create natural-looking, recontoured eyelids. When it's performed by Dr. Duplechain, eyelid surgery can yield many benefits, including:
Reduction of bags and shadows under the eyes: Although under-eye bags and discoloration are often byproducts of a sleepless night, many people are genetically predisposed to these irregularities, making them difficult to treat with creams, serums, or extra rest. During eyelid surgery, Dr. Duplechain can excise or reposition fat and tissue beneath the eyes to reduce bags and puffiness and ease the look of shadows.
Removal and repositioning of skin and fat, without creating a sunken or hollow look: Dr. Duplechain's practical experience and aesthetic sensibilities help him to create a natural-looking result that still addresses each patient's unique demands.
A brighter and more alert appearance that doesn't look contrived: Many of Dr. Duplechain's blepharoplasty patients complain that their facial features don't convey how they really feel – droopy, sagging eyelids may make them appear grumpy or tired even when they feel well. Eyelid surgery helps create a refreshed appearance that looks quite natural.
A smooth eyelid and cheek junction that appears natural and youthful: The skin around the area where the eyelid meets the cheek is often highly susceptible to fine lines and wrinkles. Eyelid surgery tightens this skin, smoothing away irregularities to reveal a beautiful, smooth contour.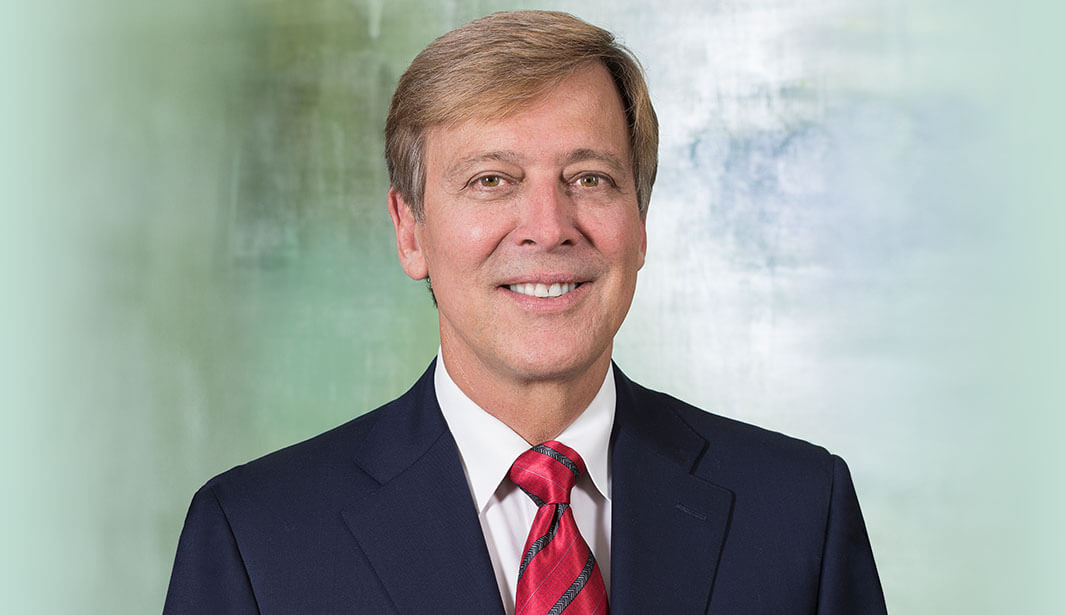 J. Kevin Duplechain, M.D., FACS
Dr. Duplechain's dedication to excellence in aesthetic surgery is reflected in his own work, his remarkable credentials, and in the education and training he provides to aesthetic surgeons worldwide. He will work with you to provide the beautiful, natural looking results you desire.
Meet Dr. Duplechain

Dr. Duplechain Explains Your Eyelid Surgery
Planning Your Procedure
Men and women who visit me for eyelid surgery consultations often have similar complaints. Many of them are tired of hearing "You look tired." or "What's wrong?" in response to their sagging eyelids or dark under-eye circles. During your initial consultation, I carefully examine your entire face, not just the area around your eyes. This helps me understand the rate at which you're experiencing facial aging to ensure that eyelid surgery is likely to give you the results you want. Occasionally, we may determine that forehead lift or even facelift surgery is better suited to a patient's desires.
I typically meet with each patient 2 or 3 times prior to surgery. During these appointments, we review and refine the details of the surgery and discuss what you can expect both before and after your procedure.
Your Surgery
When performing lower eyelid surgery, I commonly use a transconjunctival approach, which removes excess fat through an invisible incision inside the lower lid. If excess, wrinkled skin is present, I make a small subciliary incision (along the lower lash line) that is almost invisible. By removing excess skin or fat below the eyes, puffiness or "bags" can subsequently be reduced, and a more vibrant appearance can emerge.
I use a unique technique when performing this procedure that involves tightening the muscle as well. This works much like the unfurling of a curtain. This technique creates a smooth junction between the cheeks and eyes, minimizing the so-called "tear trough." In selected cases I also use a laser to improve the appearance or "crepe paper" quality of aged skin. This unique procedure addresses multiple components of aging within the eyelid in a single procedure.
I can also remove excess fat and skin with upper eyelid surgery. In some cases, patients even experience improved vision due to the removal of excess upper eye skin. Incisions are created along the natural folds of the eye, which helps to conceal any scarring. My goal with upper blepharoplasty is to re-contour the eye for results that appear natural, not pulled or sunken. To achieve this, I remove a very precise amount of tissue and preserve the muscle.
Recovery & Results
It's normal to experience some bruising and swelling after eyelid surgery. While these symptoms take some time to dissipate, using cold compresses and keeping your head elevated can improve your comfort and facilitate healing. For most, swelling and bruising naturally subside over the next few days. While patient experiences vary, many of Dr. Duplechain's patients are able to return to work within a week of their procedures, enjoying quick and uneventful recoveries.
In the long term, it's important to remember that no cosmetic surgery, including eyelid surgery, completely stops the aging process. However, blepharoplasty can delay further changes. By protecting your eyes from excessive sun and maintaining a good skincare regimen, you can enjoy the refreshed results of your blepharoplasty for many years.
See why Dr. Duplechain is a popular choice for blepharoplasty among those from Alexandria, Baton Rouge, Lake Charles, and elsewhere around Louisiana. Request your consultation today.
Back to Top