J. Kevin Duplechain, MD, FACS
1103 Kaliste Saloom Road #300
Lafayette, LA 70508
Phone: (337) 456-3282
Monday–Thursday : 8 a.m.–4:45 p.m. Friday : 8 a.m.–2:00 p.m.

Brow Lift
Our eyes can convey innumerable expressions, letting those around us know how we are feeling. However, sometimes with age, wrinkles, sagging, and heaviness around the eyes and forehead can convey emotions that we may not even feel, such as fatigue, sadness or anger. A brow lift in Lafayette, Louisiana, can help improve your overall facial appearance and provide a smoother and more youthful look by repositioning the brows to a lifted, more youthful position.
Dr. Duplechain can help improve the appearance of your face. He and his staff look forward to helping you turn your aesthetic goals into a reality. If you would like to learn more about a brow lift or any other procedures we offer, request a consultation online or call our office at (337) 456-3282.
Brow Lift Surgery Benefits
A brow lift can provide several benefits, including:
A more rested, alert, and refreshed appearance
Elevated brows and more "open" eye area
Smoother, younger-looking forehead
Planning Your Brow Lift
Dr. Duplechain Explains the Brow Lift Procedure
For your brow lift, I will either perform a traditional coronal lift, mid-forehead, endoscopic or lateral temporal lift. During your consultation, we will determine which method will help to yield optimal results. My preferred technique for most females and many males is the endoscopic brow lift where the incision is made in the most inconspicuous placement possible, hidden by the hairline. The brow area is then shifted upwards, and underlying facial muscles are tightened. A small suspension pin is utilized to provide support to the surgically elevated brow while healing occurs. The fixation pin then dissolves without a trace. In a traditional brow or coronal lift, excess skin can be removed, rather than repositioned, for a smoother facial appearance. The endoscopic approach does not involve skin removal.
In many cases, my patients choose to combine their brow lifts with other facial rejuvenation procedures such as face lift surgery or eyelid surgery.
How much does a brow lift cost in Lafayette?
The cost of a brow lift in Lafayette typically starts around $3,500. That being said, the total cost will vary based on each person's unique anatomy and the extent of surgery needed to reach their desired results.
During your initial consultation with Dr. Duplechain, he will assess your individual situation and discuss your surgical and non-surgical options. We will then provide a customized quote that covers all fees associated with your procedure. You will be able to go over this quote with our patient care coordinator who can answer any questions you may have.
Financing Your Surgical Procedure
We understand that cost is an important factor for our patients when considering a brow lift. We are happy to offer financing options to make the cost of surgery more manageable, working with reputable financing companies to provide convenient payment plans that fit your budget and lifestyle.
To learn more about how much a brow lift costs or your financing options to make this procedure a reality for you, reach out to schedule your consultation and get started!
What's the difference between a brow lift and an eyelid lift?
In this video, Dr. Duplechain shares how patients who often come in desiring an eyelid lift to treat signs of aging actually benefit more from a brow lift. Explaining the difference between these to facial rejuvenation procedures, Dr. Duplechain also discusses the brow lift (or forehead lift) procedure and recovery process.
Recovery & Results
Brow lift surgery is typically one of the easiest surgical procedures to recover from since the incisions are hidden and the procedure is performed through a small camera. While patient experiences vary, most are ready to return to everyday activities in about 7 to 10 days. This time frame may be longer if your forehead and brow lift was combined with another facial enhancement procedure. Some swelling may persist during this time; however, it typically decreases over the following weeks. Your incision will also continue to fade over time.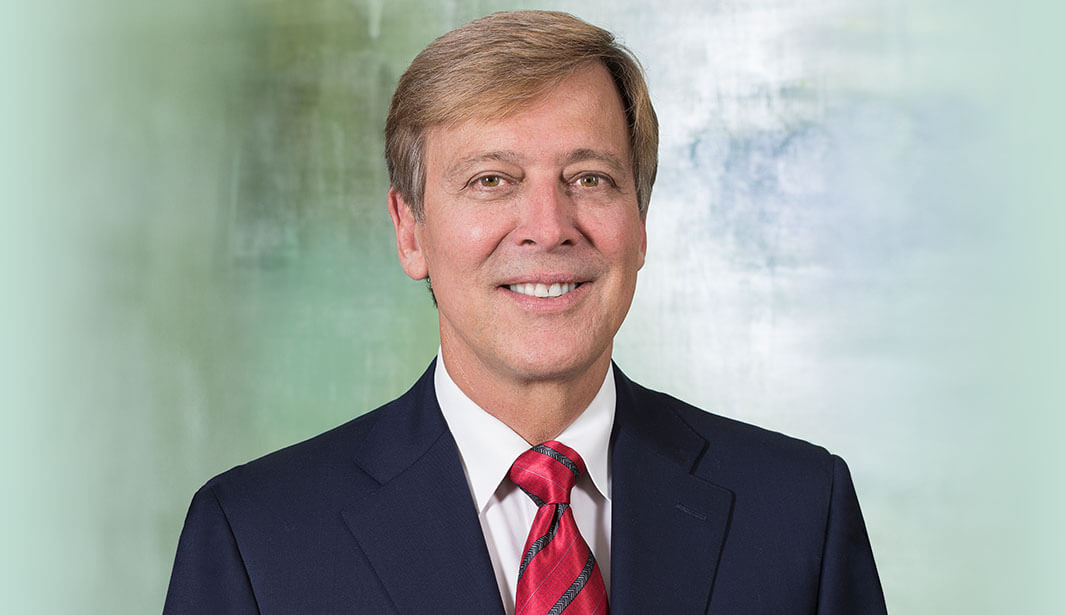 J. Kevin Duplechain, M.D., FACS
Dr. Duplechain's dedication to excellence in aesthetic surgery is reflected in his own work, his remarkable credentials, and in the education and training he provides to aesthetic surgeons worldwide. He will work with you to provide the beautiful, natural looking results you desire.
Meet Dr. Duplechain

Why choose Dr. Duplechain as your surgeon
Dr. Duplechain has helped thousands of patients look and feel their very best. During Dr. Duplechain's decades of experience, he has amassed a collection of honors and awards from his peers. He has been elected for inclusion in Best Doctors in America® from 1996 to the present, has been chosen as a Top Doctor in Louisiana, and was voted the Best Plastic Surgeon in Acadiana in 2009 and 2010 by area newspaper The Times of Acadiana.
All surgical procedures are performed by Dr. Duplechain in the Lafayette Surgical Specialty Hospital, which Dr. Duplechain opened with partners in 2004 as part of his commitment to the highest standard of patient care. And of course, excellent care is nothing without excellent results; Dr. Duplechain's educational background and professional experience, combined with his passion for aesthetics and patient care, produce results that look natural, yet transformative. Patients routinely state that their surgeries with Dr. Duplechain enabled them to look like the very best versions of themselves.
Schedule your consultation at our Lafayette office today
Ready to effectively treat signs of aging? Finding a qualified, passionate surgeon for your procedure is the first step toward a beautiful outcome and a safe, comfortable, and enjoyable experience. Patients from throughout the country choose Dr. J. Kevin Duplechain because of his experience, dedication, and talent. Learn why patients come from New Orleans, Alexandria, and other Louisiana cities to consult with Dr. Duplechain. Request your appointment today. For out-of-town patients, we are happy to set up a virtual consultation at your convenience if that would better suit your needs.
Areas Served:
Baton Rouge
Alexandria
Lake Charles
Back to Top