J. Kevin Duplechain, MD, FACS
1103 Kaliste Saloom Road #300
Lafayette, LA 70508
Phone: (337) 456-3282
Monday–Thursday : 8 a.m.–4:45 p.m. Friday : 8 a.m.–12:00 p.m.

Tummy Tuck Lafayette (Abdominoplasty)
Why Consider a Tummy Tuck
The abdomen is a part of the body that is closely tied to health and fitness. If you have an abdomen that protrudes or is round, you may be seen as out of shape. However, for many people, diet and exercise are insufficient to correct a protruding, lax abdomen, which may be caused by excess skin and stretched abdominal muscles. This is often the result of pregnancy or massive weight loss, and typically requires a surgical solution such as a tummy tuck. Renowned cosmetic surgeon Dr. J. Kevin Duplechain has earned a reputation for the excellent results he achieves with this procedure.
Dr. Duplechain can help you to have the physique you strive so hard to achieve. He and his staff look forward to helping you turn your aesthetic goals into a reality. If you would like to learn more about tummy tuck or any other procedures we offer, request a consultation online or call our office at  (337) 456-3282.
Tummy Tuck Benefits
Tummy tuck, also known as abdominoplasty, is a cosmetic surgery procedure that removes excess skin and fat from the midsection and tightens the underlying abdominal muscles. Benefits of this procedure include:
A slimmer waist
A firmer, flatter abdomen
Removal of excess skin and stretch marks
Improved body confidence
Dr. Duplechain Explains the Tummy Tuck Procedure
During the consultation, I will examine your abdominal skin, muscle, and fat deposits. If you have smaller areas of fat below the navel and relatively tight abdominal muscles, a procedure called partial abdominoplasty or "mini tummy tuck" may be an option to achieve a slimmer, flatter abdomen.
Mini Tummy Tuck
A partial tummy tuck uses a smaller incision, does not require repositioning of the belly button, and focuses on removing excess skin and fat and tightening of the muscles below the navel. I typically perform this as an outpatient procedure, and patients are usually ready to return to their daily activities earlier than they would after a full tummy tuck. However, most patients require a full tummy tuck, sometimes with the addition of liposuction.
Full Tummy Tuck
For a full tummy tuck, I make a long incision between the pelvic bones (hidden beneath a bathing suit) and another incision to help reposition the belly button.
To create a firmer abdomen and slimmer profile, during a full abdominoplasty I tighten the abdominal muscles before removing extra skin and fat tissue. The navel is repositioned to look completely natural.  After completing the tummy tuck, I close the incisions and apply the surgical dressings to promote healing. Surgical drains are left in place to eliminate excess fluid for the first few days after surgery.
The precise procedure, including the extent of tissue removal and incision placement, is ultimately based on many factors and will be discussed in detail and decided upon at your consultation. Surgery can take anywhere from 2 to 5 hours.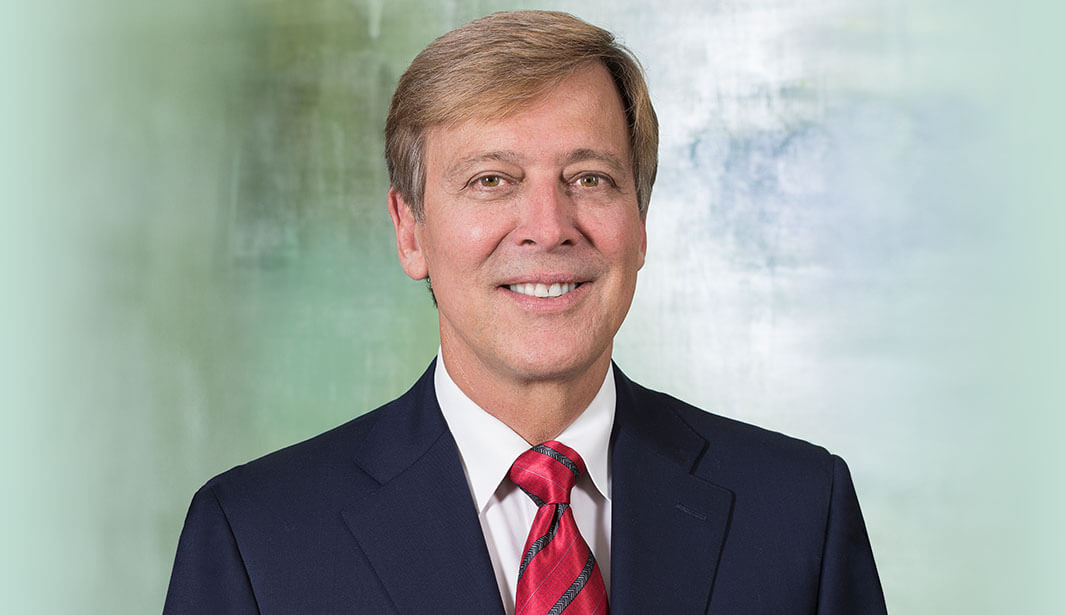 J. Kevin Duplechain, M.D., FACS
Dr. Duplechain's dedication to excellence in aesthetic surgery is reflected in his own work, his remarkable credentials, and in the education and training he provides to aesthetic surgeons worldwide. He will work with you to provide the beautiful, natural looking results you desire.
Meet Dr. Duplechain

Tummy Tuck Recovery & Results
During recovery, most people experience discomfort and swelling for a few days; however, individual experiences vary. I place a very small catheter into the muscles of the abdomen which delivers a continuous flow of an anesthetic agent (numbing medication) which allows patients to be mobile shortly after surgery. Early ambulation or walking is an important part of preventing blood clots following surgery. Once the small pain pump is removed, discomfort can be controlled with oral medications. I also use a special suture that evenly distributes tension throughout the incision and often results in very fine, inconspicuous scars. You will wear a support garment to protect the area and help with healing. While each patient's experience is unique, most are ready to return to work in just 2 to 4 weeks after their tummy tuck procedure.
Why choose Dr. Duplechain for your tummy tuck surgery
Dr. Duplechain has helped thousands of patients look and feel their very best. During Dr. Duplechain's decades of experience, he has amassed a collection of honors and awards from his peers. He has been elected for inclusion in Best Doctors in America® from 1996 to the present, has been chosen as a Top Doctor in Louisiana, and was voted the Best Plastic Surgeon in Acadiana in 2009 and 2010 by area newspaper The Times of Acadiana.
All surgical procedures are performed by Dr. Duplechain in the Lafayette Surgical Specialty Hospital, which Dr. Duplechain opened with partners in 2004 as part of his commitment to the highest standard of patient care. And of course, excellent care is nothing without excellent results; Dr. Duplechain's educational background and professional experience, combined with his passion for aesthetics and patient care, produce results that look natural, yet transformative. Patients routinely state that their surgeries with Dr. Duplechain enabled them to look like the very best versions of themselves.
Finding a qualified, passionate surgeon for your procedure is the first step toward a beautiful outcome and a safe, comfortable, and enjoyable experience. Patients from throughout the country choose Dr. J. Kevin Duplechain because of his experience, dedication, and talent. Learn why tummy tuck patients come from New Orleans, Alexandria, and other Louisiana cities to consult with Dr. Duplechain. Request your appointment today. For out-of-town patients, we are happy to set up a virtual consultation at your convenience.
Areas Served:
Baton Rouge
Alexandria
Lake Charles
Back to Top