J. Kevin Duplechain, MD, FACS
1103 Kaliste Saloom Road #300
Lafayette, LA 70508
Phone: (337) 456-3282
Monday–Thursday : 8 a.m.–4:45 p.m. Friday : 8 a.m.–2:00 p.m.

Renuvion Skin Tightening Lafayette
Introducing Renuvion®, the worlds' first technology combining the collagen-building power of RF energy with the precision of cold helium plasma to lift sagging tissues and rapidly achieve smoother, firmer skin with minimal downtime.
Today, more and more of our patients are requesting options to help them nip signs of aging before they become big problems. This is a smart move; as they say, an ounce of prevention is worth a pound of cure.
And, the great news is that it is now possible for these patients to get facelift-like results without a facelift, smoother, firmer upper arms without the arm lift scar, and even a tighter, flatter belly without a tummy tuck.
Dr. Duplechain is proud to offer the Renuvion® treatment, a revolutionary new minimally-invasive procedure that offers fast, precise skin tightening and tissue contouring with little-to-no downtime.
---
What is Renuvion?
Renuvion is a technology tool that combines two energy-based technologies to tighten skin, coagulate (shrink) fatty tissue beneath the skin, and induce tissue contraction. The first technology is radiofrequency (RF) energy. RF is excellent for heating tissues deep beneath the skin's surface and triggering collagen production to help skin become thicker, firmer and smoother over time.
The second technology is cold helium plasma, which is basically helium gas that has been electrically charged to convert to plasma (a form of matter beyond gas). Helium plasma is very temperature-stable, and its primary role is to rapidly cool treated tissues and keep surrounding tissues cool. This may not sound like a big deal, but it is the central reason why Renuvion works so effectively, even for larger areas of loose skin.
This superior, lightening-fast cooling mechanism allows us to heat tissues to a much higher temperature compared to older RF devices, which means we can safely treat more significant skin sagging in a single treatment while keeping post-procedure recovery to a minimum.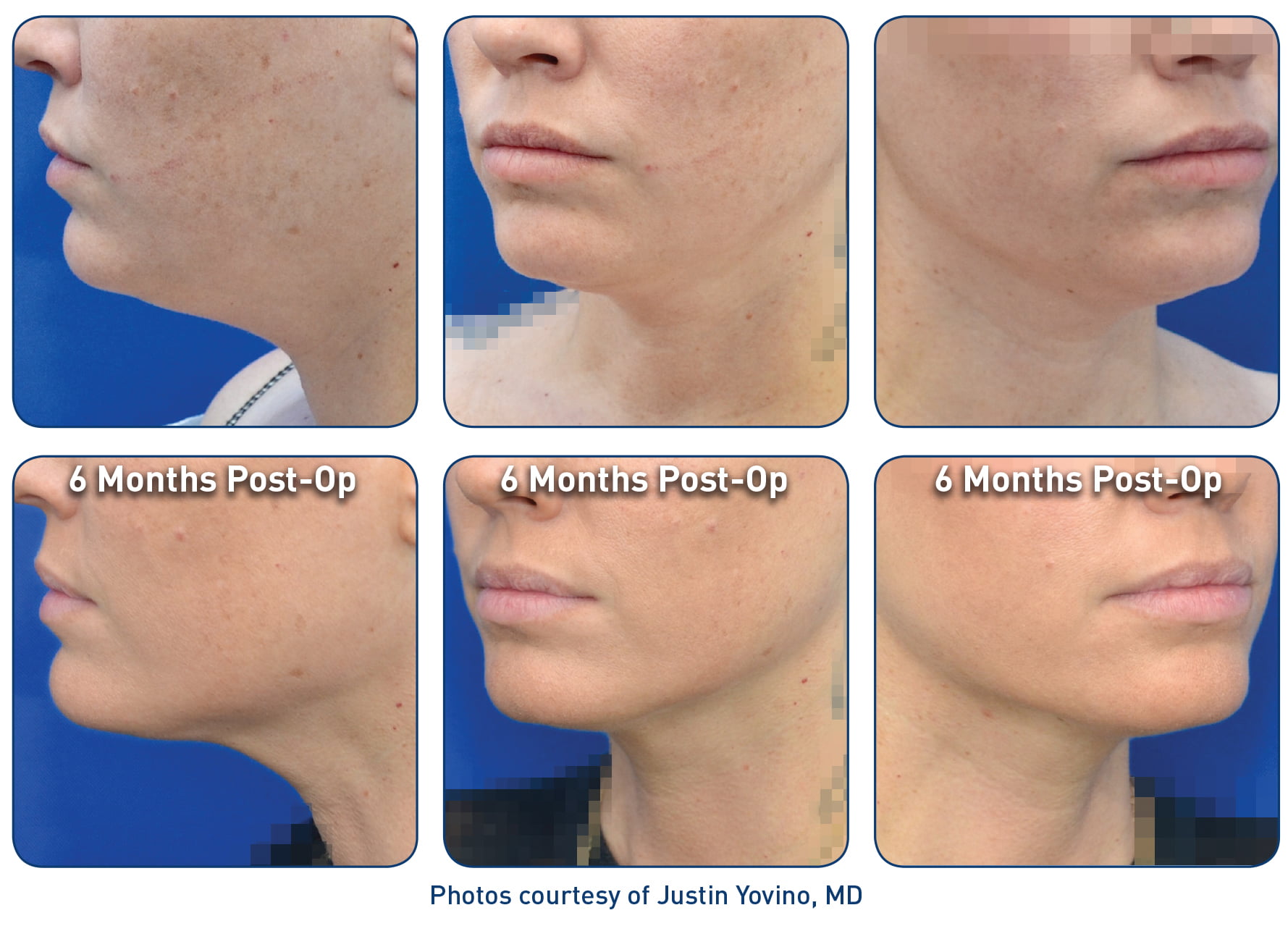 What can Renuvion be used for?
The Renuvion device can be used nearly anywhere on the face or body to tighten loose, crepey skin, firm underlying tissues, and/or help reduce the fat layer under the skin, including:
Eyelids and brow
Lower cheeks (jowls)
Neck and decolletage
Breasts
Upper arms
Abdomen
Thighs
Full facial resurfacing (skin tightening and wrinkle reduction)
And more!
Renuvion is also often combined with a liposuction procedure to help tighten the skin after fat deposits have been removed. In this video, Dr. Duplechain discusses how pairing Renuvion skin tightening and liposuction together creates a high-level of results for many areas of the body.
Learn more about combining 360 lipo and Renuvion
How does a Renuvion skin tightening treatment work?
Dr. Duplechain performs Renuvion in our accredited surgical facility using either general anesthesia (most common for full-facial resurfacing and/or combination procedures), local anesthesia with sedation, or local-only anesthesia. He will help you determine the appropriate form of anesthesia for your needs before your procedure.
Once you are comfortable, Dr. Duplechain will make one or more tiny incisions in the treatment area, where he will insert the Renuvion probe just beneath the skin. This probe emits the RF energy to heat and helium plasma in near-instantaneous succession. Dr. Duplechain has complete control over the temperature, location, and timing of the device.
Following the procedure, you can go home to recover. You may be wearing a bandage over the incision areas and/or compression garments, depending on the areas treated.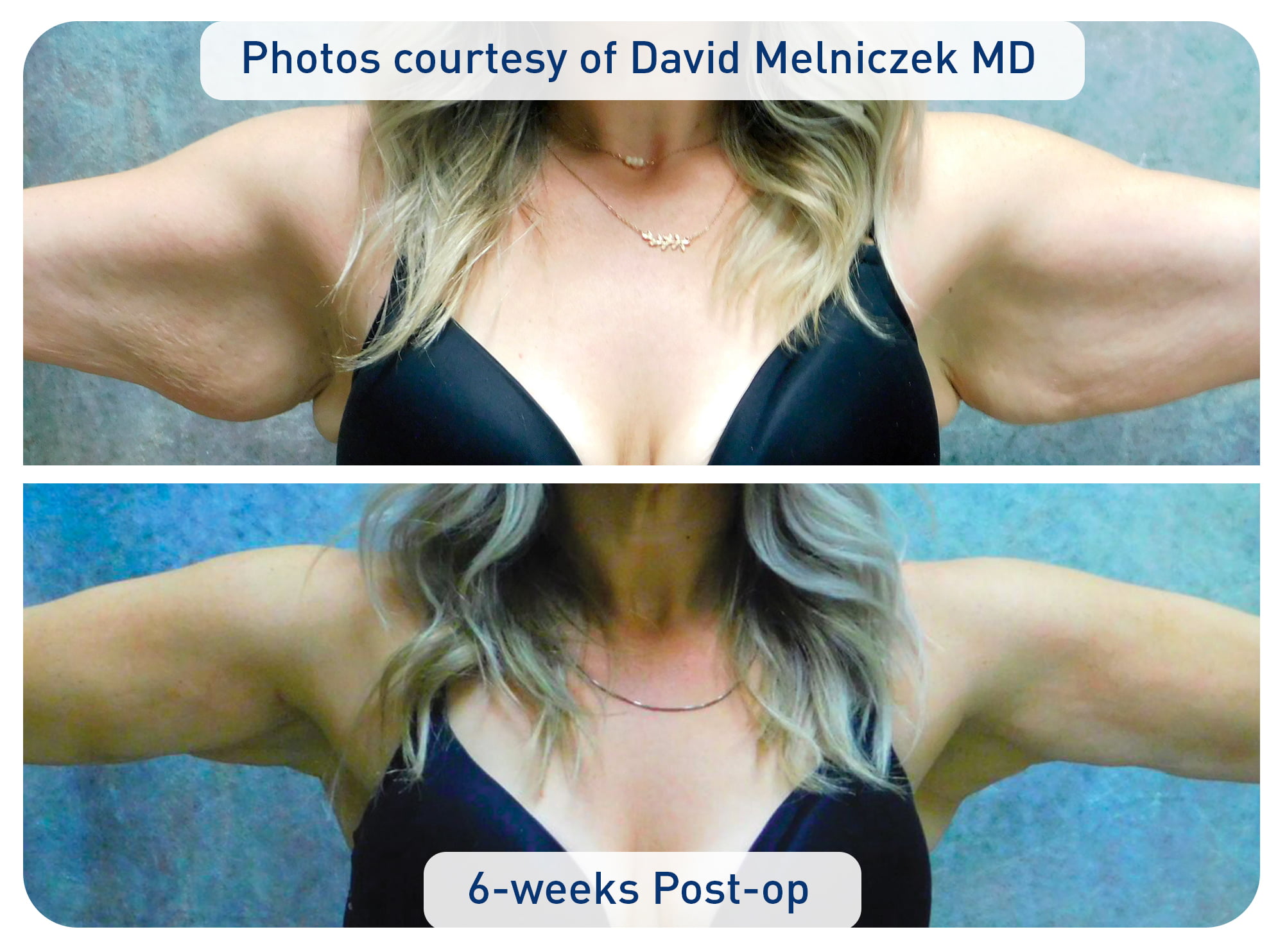 Is there any downtime?
Most patients only need a few days of downtime after a Renuvion treatment for tightening skin on the face or body. Patients who are receiving a skin resurfacing treatment may need up to a week or two of social downtime while the skin heals.
Soreness, swelling, and redness are common for several days after a Renuvion treatment. These side effects will peak after 2 to 3 days and gradually subside thereafter. At your consultation, Dr. Duplechain and his staff will go over what you can expect during your recovery as well as how to optimize the healing process.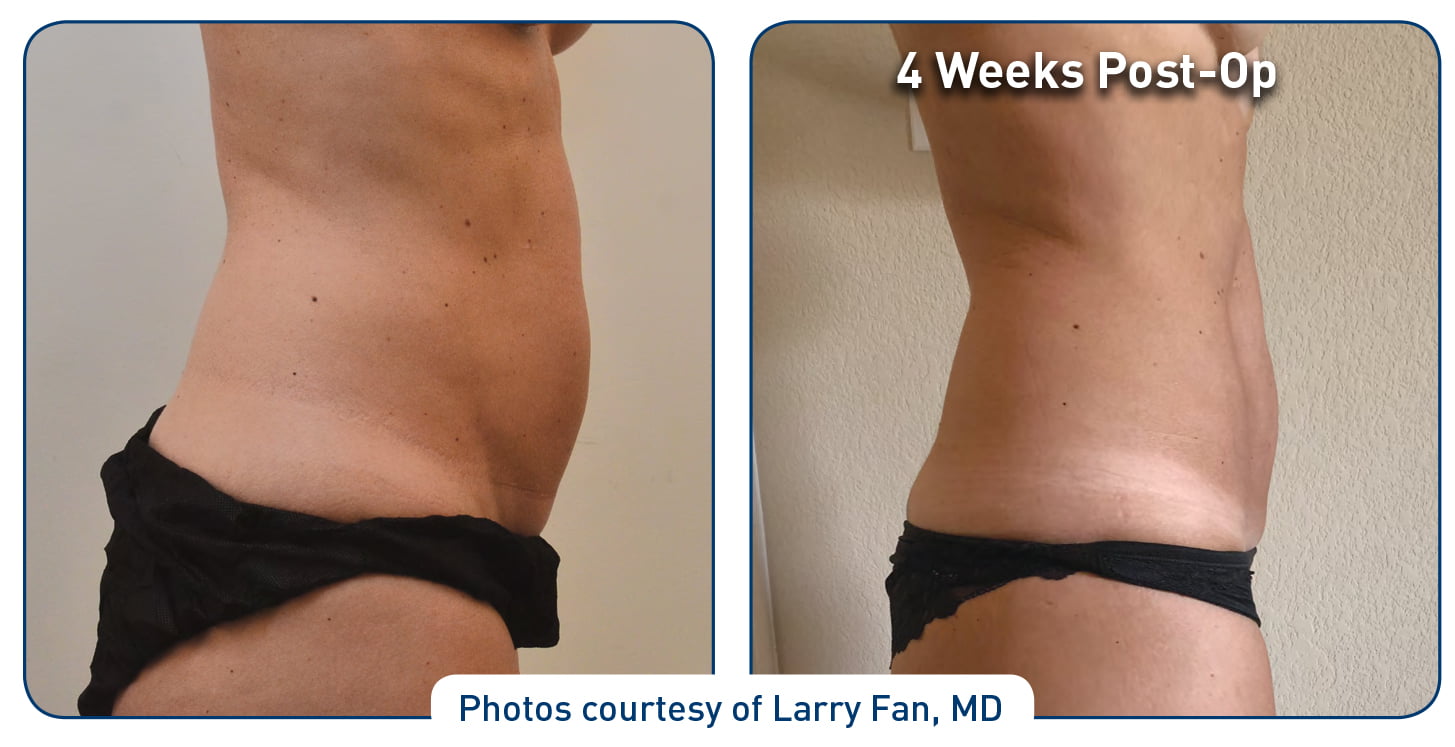 How soon will I see results after Renuvion?
You can expect significant improvements in skin texture and firmness within a few days of your treatment. However, full results may be delayed for a few weeks due to any post-procedure swelling and tenderness. Improvements will continue for several months as your body produces new collagen in the treated areas.
How long do results last?
Because Renuvion works by inducing your body's natural collagen-building and tissue remodeling processes, results should last a long time. However, the natural aging process will continue. Eventually, you may want to repeat treatment to revitalize your results.
Have questions about Renuvion? Ready for a personal consultation. Please call our Lafayette, Lousiana office at 337-456-3282 to schedule your personal appointment with Dr. Duplechain today.
Areas Served:
Baton Rouge
Alexandria
Lake Charles
Back to Top