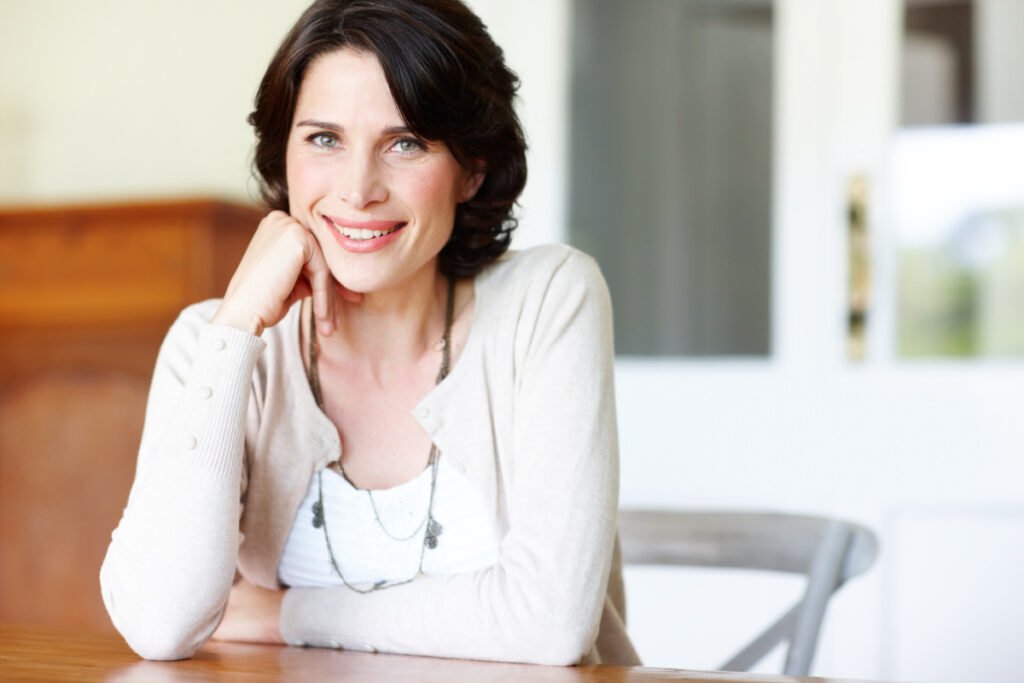 Deep plane facelifts have increased in popularity in recent years but, due to the complexity of the procedure, not all surgeons offer this technique. A renowned cosmetic surgeon, certified by numerous trusted medical boards, Dr. J. Kevin Duplechain has performed over 2,000 facelift procedures and teaches this specialized technique to other surgeons in the industry. As the current President of the American Academy of Cosmetic Surgery, Dr. Duplechain has taught the Deep Plane Facelift technique for over 15 years throughout the country as an invited speaker and meeting organizer. Here, he answers some common deep plane facelift questions.
Is a deep plane facelift better than a SMAS facelift?
In many cases—yes. During your consultation, I will listen to your goals, assess your skin and facial musculature, and explain how a deep plane facelift technique may provide you with more complete results. This is because addressing significant facial aging concerns requires a more comprehensive approach that treats underlying facial structures as well as surface skin laxity.
SMAS (Superficial Muscular Aponeurotic System) facelifts are performed by lifting and tightening the superficial musculature as well as removing excess skin. However, the ligaments that tether the SMAS to the facial bones are left undisturbed, and if the tissues above are relied on to provide an excessive lift, it can create a "windswept" or obvious, surgically-enhanced appearance.
In contrast, a deep plane facelift goes beyond the SMAS to make deeper adjustments to the facial ligaments that anchors the SMAS to the underlying tissues and bone. Working under the SMAS and releasing key ligaments, such as the zygomatico-cutaneous and cervical retaining ligaments, allows the facial structures that have become droopy as a result of aging to be lifted to a youthful position. This deep elevation results in the most natural and long-lasting facelift available. Additionally, I commonly include procedures such as a brow lift, upper and lower blepharoplasty, fat grafting, and laser skin resurfacing to provide a complete rejuvenation procedure. I have developed special techniques to enhance the eyelids and skin to provide the most youthful results possible.
Facelift surgery was the 6th most common cosmetic procedure for men in 2021.
Where are the incisions for a deep plane facelift?
Small incisions are placed along the side burns, within the hairline, and around the curvatures of the ears, concealing them from view. Precise surgical skill and proper scar care will help achieve minimal, inconspicuous scarring that will be nearly invisible once healing is complete.
How much younger does a deep plane facelift make you look?
A meticulous cosmetic surgeon with decades of experience can set the clock back 10+ years with deep plane facelift surgery while still preserving a natural appearance. Adding additional procedures such as laser resurfacing and fat injections can take further apparent years off your appearance, by rejuvenating the surface of the skin and restoring youthful volume. Laser skin resurfacing wipes away the effects of skin aging. Healing is accelerated by Cutagenix, a proprietary skin care product I've developed. Patients can extend the longevity of their transformation by using medical-grade skincare and other non-surgical procedures.
How painful is a deep plane facelift?
I perform all surgical procedures in my own accredited surgical center. The center is staffed by my personally-selected operating room nurses and board certified anesthesiologist. During your procedure, you are under the direct care of an anesthesiologist with 1 on 1 personalized care.
Recuperation, as well, isn't painful; Most of my facelift patients rate pain as mild and require minimal postoperative analgesics. A surgeon's extensive surgical knowledge and skill will ensure patients experience minimal postoperative bruising, swelling, and pain.
What happens after a deep plane facelift?
Once surgery is complete, your face will be gently wrapped in gauze and surgical compression wraps; you will be monitored for a short time after surgery then cleared to be transported home with a designated driver. You may also choose to stay at Lafayette Surgical Specialty Hospital where I am an owner and maintain a private suite for my Cosmetic Surgery Patients. You will return for periodic postoperative checks, having sutures removed after about one week. Dedicating two weeks to recovery is typically recommended, this will allow any bruising and most swelling to resolve. It is also wise to generally not be too active for a few days, as added activities will cause extra swelling and increase the risk of additional bruising.
Is a deep plane facelift different from a ponytail facelift?
Yes, quite different—a ponytail facelift procedure achieves limited and shorter-lived rejuvenation. The "ponytail facelift" technique may benefit patients with mild symptoms in the lower mid-face and jawline, however, more extensive follow up procedures will be required to maintain results as patients continue to age.
How many facelifts can you have in a lifetime?
Technically, as many as you can safely undergo while enjoying the rejuvenating effects. Deep plane facelift results usually last at least 10-12 years and beyond. A secondary facelift is almost always a safe option if patients are in good health and wish to "set the clock" back again. (Injectables are versatile, non-surgical alternatives to treat signs of aging but an additional facelift would offer longer-lasting results and avoid an over-filled appearance.)
If performed by a skilled and knowledgeable cosmetic surgeon, patients will enjoy their surgical results for the maximum length of time based on their personal anatomy and physiology.
How do I choose the best deep plane facelift surgeon?
Patients should choose a deep plane facelift surgeon that demonstrates exemplary surgical skill, is profoundly experienced with the technique, and is renowned for their transformative results.
I specialize in deep plane facelifts and pride myself on achieving outstanding, natural-looking results. A Diplomate of the American Board of Cosmetic Surgery and the American Board of Facial Plastic Surgery, I hold over 30 years of experience in cosmetic procedures.
Although my practice is located in Lafayette, Louisiana, I routinely welcome patients from around the country who trust their transformations to my proven, expert techniques and love our warm, friendly medical team. To schedule your personal one-on-one consultation, please call (337) 456-3282 or contact our practice online.