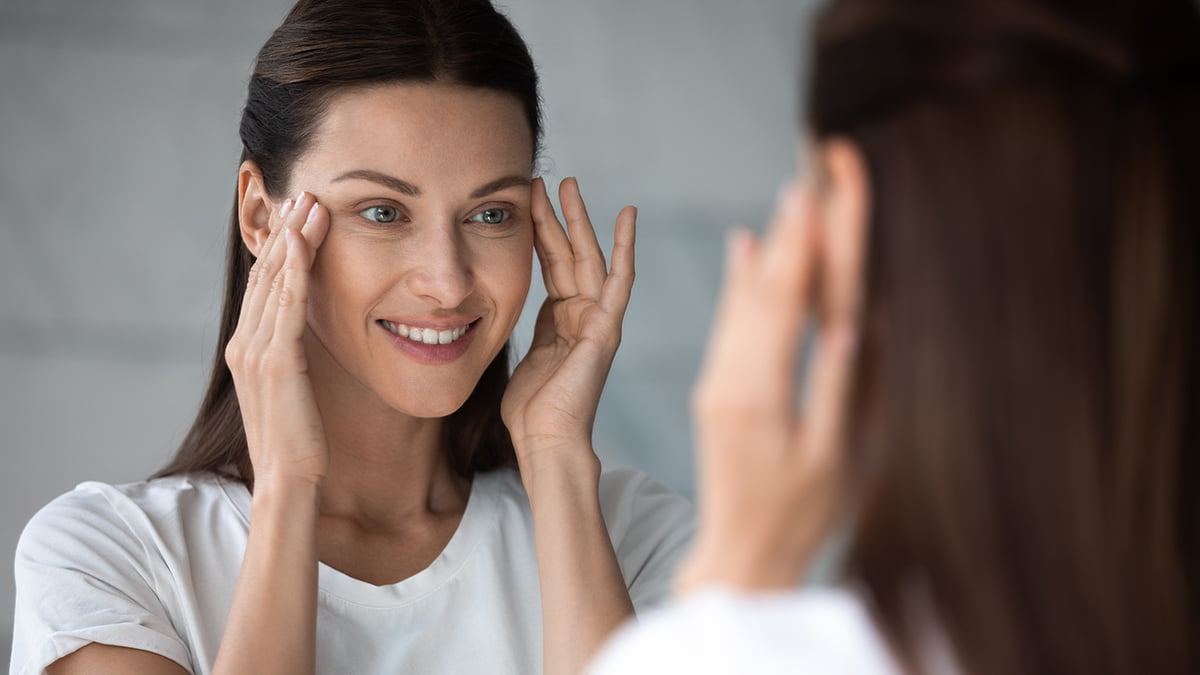 We hear from a lot of clients who are interested in improving the appearance of their skin— tightening it, reducing wrinkles, minimizing the signs of aging. Today, there are a plethora of non-surgical options, including something called Pelleve RF Wrinkle Reduction. This is a method we've come to love because our patients have been so pleased with the ease of treatment (as well as their results).
Given Pelleve relies on radiofrequency (RF), it's only natural to wonder about how it works to provide improvement as well as how it compares to other RF treatments. We've rounded up a few of the most common Pelleve questions we hear, along with some quick answers.
How does Pelleve work?
Let's start with the basics: How does Pelleve work, exactly? Pelleve wrinkle reduction treatments emit radio frequency, an energy that's quickly converted into heat. That heat stimulates the production of collagen, the substance that is absolutely key to youthful skin. This is what makes Pelleve so effective and comprehensive: it can treat fine lines, wrinkles, sagging, and even spider veins.
Does Pelleve hurt?
While some RF treatments can be slightly painful, Pelleve generally doesn't cause any discomfort. In fact, some of our patients say that having a Pelleve treatment feels a little like having a massage; some even say it feels soothing!
Is Pelleve safe if you have acne?
Pelleve can be a great option for the treatment of several different skin conditions…but what about those who are battling acne? The important thing to keep in mind is that Pelleve works by stimulating collagen production at the subdermal level of skin tissue. Unlike a lot of other skin treatments, such as microneedling, it does not involve the skin being broken or damaged in any way. As such, it's a safe, suitable option even for people struggling with acne.
What's the difference between Pelleve vs. Ultherapy vs. Thermage?
It's reasonable to wonder how Pelleve stacks up against similar treatments, specifically Ultherapy and Thermage. There are some important technical differences, such as the type of energy used: Ultherapy uses ultrasound instead of RF energy. That said, most patients are more interested in practical distinctions, namely which will deliver better results.
Frankly, these treatments offer similar results. The difference is that Ultherapy and Thermage are both quite a bit more potent and aggressive. As such, they may produce results more quickly and require fewer total sessions. The caveat is they also come with a higher rate of side effects, and they can be more painful. For those reasons, many patients prefer Pelleve.
Can Pelleve be used on darker skin tones?
Yes! One of the perks of Pelleve is that, unlike many other non-surgical skin tightening procedures, it tends to work well for people of all skin tones and skin types.
How much does Pelleve cost?
Expect to pay anywhere from $500 on up to $1500 for a Pelleve treatment. This range is wide because the specific cost of Pelleve varies depending on how large of an area you wish to treat. We'll provide you with a personalized, all-inclusive quote when you come in for a consultation.
Learn More About Lafayette Skin Treatments
If you're looking for a safe, pain-free, FDA-approved way to tighten your skin, Pelleve is an option worth considering. That said, there is a huge range of technology and treatments available today, and what's most important is finding the best one for your skin. We have all the best ones right here at our Lafayette medspa and would love to help you compare treatments to see what is right for you.
To learn more about Lafayette skin treatments, contact us today.