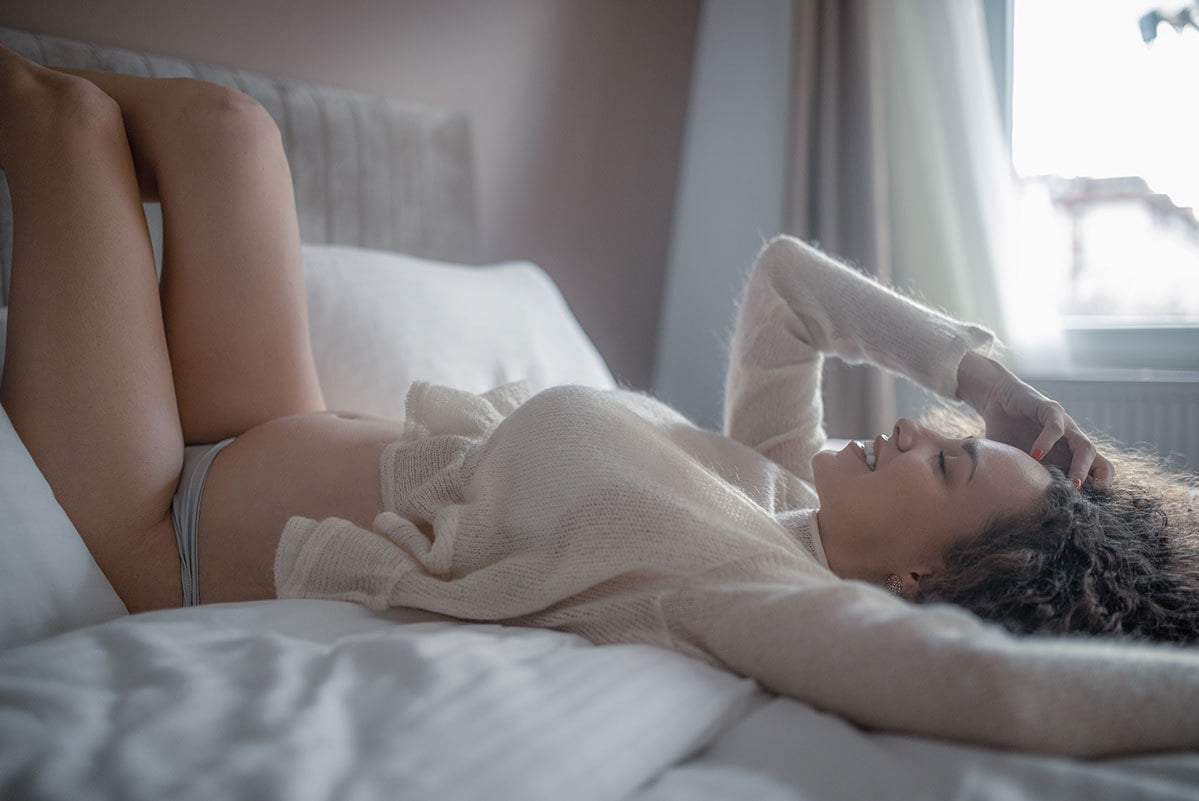 We recently read a RealSelf article documenting six women who underwent mommy makeover surgery, how much they paid for their surgeries, which procedures were included, and whether they thought their mommy makeovers were worth it. We loved this article for a few reasons:
These women were completely transparent, giving readers an inside view of mommy makeover surgery.
It highlighted a direct connection between surgery costs and quality.
It pointed out just how important having a qualified and experienced surgeon is.
Using these women's stories, let's dive into what a mommy makeover is, what makes it such a sought-after procedure, what you should look for in a cosmetic surgeon, and what you should know about mommy makeovers prior to your consultation.
Why should you consider a mommy makeover?
Let's face it—childbearing is joyous but often wreaks havoc on a woman's body. A mommy makeover can help you regain your sense of identity and confidence after giving birth by specifically targeting areas of the body most affected by pregnancy (the breasts, stomach, waist, and hips).
The RealSelf article calls a mommy makeover "a buffet of procedures" for good reason. That's because a mommy makeover isn't just one surgery; rather, it typically combines a tummy tuck, breast enhancement (via breast augmentation and/or breast lift), and liposuction to the belly, flanks, hips, thighs, and/or buttocks.
The beauty of a mommy makeover is in its multifaceted approach. Beyond getting full-body results, it's also efficient to have multiple surgeries performed at once, allowing you to save on surgical fees without compromising on quality. And since you'll already be combining procedures, a mommy makeover is the perfect opportunity to incorporate non-surgical facial treatments, like BOTOX and/or dermal fillers. (While many people view these treatments as minor "add-ons", non-surgical procedures can go a long way in enhancing your surgical results and giving you an even more rejuvenated look.)
What should you look for in a mommy makeover surgeon?
In the RealSelf article, Danielle, Heather, Jean, Amanda, Anne, and Mahealani divulged a lot of personal information about their procedures and overall experiences. We summed these up into four key takeaways regarding what you should look for in a mommy makeover surgeon.
Supportive aftercare. As Heather illustrates, it is not uncommon for patients to be surprised by what is required of them during their recovery period. Make sure you thoroughly discuss your aftercare with your surgeon so that you can plan accordingly and have the most comfortable and relaxed recovery possible. We also recommend you research your surgeon to find out what other patients have said about their aftercare.
Adequate time to consider options. Jean was happy with her procedure but said she would have liked even larger implants. This points out the importance of discussing all the nuances of your desired appearance with your surgeon, as well as having an in-depth sizing session (or two!) if implants are part of your plan.
On that same note, remember that a mommy makeover is highly customizable and you can remove or add procedures based on your personal priorities. Your surgeon will make informed recommendations based on your expressed desires and their assessment of your physique, but you should feel empowered to make the final decision about which procedure(s) to undergo.
Excellent real patient reviews. You are likely already familiar with RealSelf's surgeon reviews, but if you're not, researching your surgeon on the platform is a fantastic way to see what other patients have said about him or her. All RealSelf reviews are vetted by the company's staff to ensure they are unbiased and trustworthy, and patients aren't compensated for their reviews. RealSelf adds a much-needed layer of transparency to the process of choosing a qualified cosmetic surgeon. See what patients have said about Dr. Duplechain on RealSelf here.
Before and after photos showing results for patients like you. When looking at patient galleries, it's tempting to focus on only the "best" results. Instead, you'll get a more realistic sense of what a surgeon can do for you if you hone in on patients whose "before" body type is similar to yours. (You can view Dr. Duplechain's before and after gallery for mommy makeovers here; we will also share photos of additional patients like you during your consultation.)
What should you know about mommy makeovers prior to your consultation?
You don't need to be an expert in mommy makeovers before heading into your consult—that's what your cosmetic surgeon is for! That said, thinking about these key points will help you be prepared:
Know the areas of your body you most want to enhance. A mommy makeover can't address every part of your body, so prioritize a handful of areas. Having a procedure "wish list" can also help your surgeon understand your desired outcomes.
Remember to ask about scar care. Instead of worrying about whether or not you will have scars—all surgical procedures require incisions—research your surgeon's approach to handling them. Dr. Duplechain minimizes scarring during surgery by making incisions in areas of least resistance, hiding incisions within your body's natural folds, using surgical tape when necessary, and prescribing topical scar ointments rich in natural ingredients.
You'll need to quit smoking. Anne's advice is accurate—if you're a smoker, quit as soon as you can, well before your surgery. All nicotine products, including cigarettes, vaping, and patches, make it harder for wounds to heal, increasing the likelihood and prominence of scarring.
Don't let price be a deciding factor. Paying too little is a red flag when it comes to safety, while paying more often means getting better quality care. This was definitely the case for Mahealani: her mommy makeover was the most expensive but she was also the happiest with her surgeon and her results.
Be prepared to take at least two weeks off of life. As Amanda points out, recovery from mommy makeover surgery is extensive. This is an invasive surgery that includes multiple procedures, and as such, you should be prepared to rest and recoup for at least two weeks after surgery. Make sure to discuss this with your family before your surgery and make a plan for how they can best support you during your recovery.
Additionally, you may want to take a look at these top five questions to ask during your cosmetic surgery consultation, provided by the American Board of Cosmetic Surgery.
Why choose Dr. Duplechain for your Lafayette mommy makeover?
Dr. J. Kevin Duplechain is an American Board of Cosmetic Surgeons diplomate with over 30 years of experience performing cosmetic surgery in the greater Lafayette area. He has also been chosen as one of the Best Doctors in America by his peers for over 20 consecutive years. We invite you to schedule a consultation with Dr. Duplechain online or by calling (337)456-3282. He looks forward to discussing how a mommy makeover can restore your body and increase your quality of life.