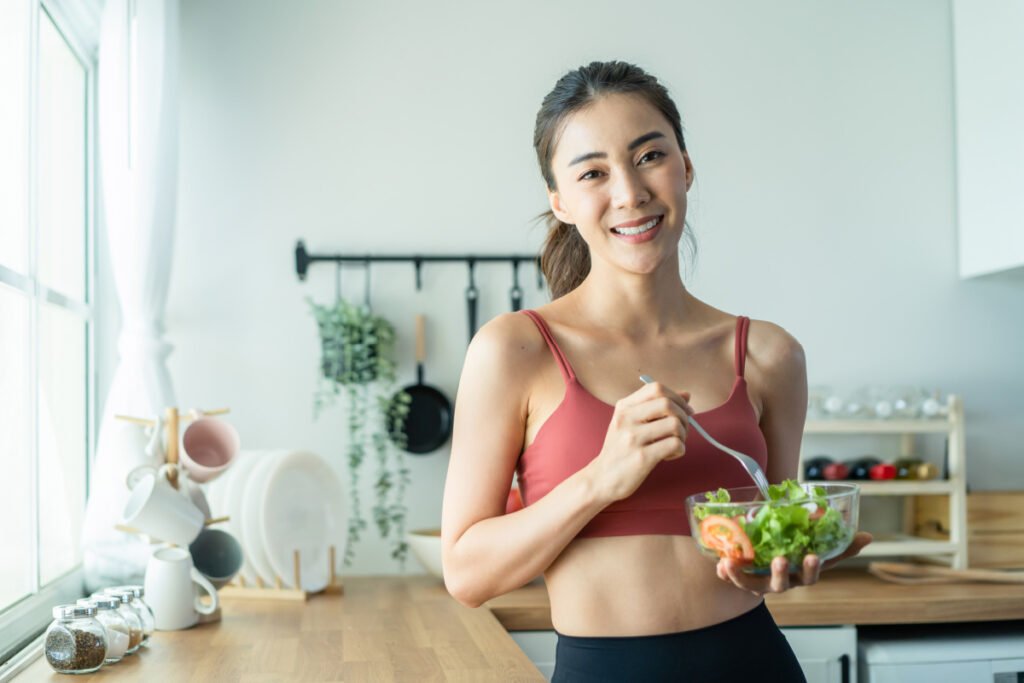 Did you know nutrition plays a truly significant role in how your skin looks—and there are certain superfoods that may enhance your skin's appearance from the inside out? Eating foods from this list will also benefit your overall health and that difference will be reflected with glowing skin!
1. Fish
Fatty acids in fish help to reduce inflammation in the body. Fish like herring, salmon, mackerel, sardines, and tuna have both the macro- and micronutrients your skin needs to calm inflammation and encourage collagen production, which helps to keep skin plump and firm. To derive the most benefit, focus on fatty fish in particular, as these contain more of the key omega-3s which support overall health. Not a fan of eating fish? Toss some chia or flax seeds into a smoothie or granola bowl to calm inflammation.
2. Sun-dried Tomatoes
These flavorful red beauties are rich in an antioxidant called lycopene that can help to keep your skin smooth and soft. Fresh isn't always best when it comes to this versatile fruit; sun-dried tomatoes are more concentrated and thus pack a whopping 45.9mg of lycopene, while a fresh tomato only contains 3mg. Tomatoes aren't the only option for upping your lycopene intake; generally, foods with dark pink or red coloring (including guava, watermelon, red peppers, and grapefruit) will contain some level of lycopene.
3. Almonds
Vitamin E is another important antioxidant which can help protect your skin cells from damage that comes from the outside, including UV exposure. It also helps the skin retain moisture, keeping it supple. Vitamin E levels naturally decrease as you age so adding almonds into your diet is a good way to help slow the aging process. We also love them because they are a quick, high-protein snack option you can easily have on hand year-round!
4. Broccoli
Broccoli is a versatile veggie packed with vitamin C, a nutrient that is well-known for its ability to help your skin combat wrinkles. Along with being a component that helps in boosting collagen production, vitamin C may also help protect your skin from UV damage. Broccoli also contains vitamin A, Zinc, and a special compound called sulforaphane, which neutralizes free radicals! However you choose to eat it, you can't beat the wide-ranging benefits of broccoli.
5. Dark Chocolate
You read that right, dark chocolate indulges more than just a sweet craving! Cocoa is also medically proven to help protect the skin from aging. How? Surprisingly, blood flow to the skin is increased after eating cocoa which allows more nutrients to reach the skin. The same study also observed, after 12 weeks of regular consumption of high flavanol chocolate, increases in skin density, skin hydration, and skin thickness, with decreases in roughness and scaling—in sum, improving all the qualities that define youthful-looking skin. However, we recommend being picky when it comes to choosing your chocolate: low-flavanol choices did not have these same effects. Dark chocolate with at least 70% cocoa will be lower in sugar while offering the most skin perks.
We recommend being picky when it comes to choosing your chocolate: dark chocolate with at least 70% cocoa will be lower in sugar while offering the most skin perks.
6. Grapes
You can mitigate signs of aging with another skin-friendly compound, resveratrol. This helpful nutrient is found in the skin of red grapes. It works by lessening the production of free radicals which damage your skin cells and make you look older. However, you will not find the same levels of resveratrol in red wine (sigh), so instead grab a bag of red grapes next time you're in the produce aisle!
7. Green Tea
While the fountain of youth remains undiscovered, we have found a beverage that has earned a place on our list. Green tea contains compounds called catechins which can increase the moisture and elasticity of your skin and smooth the skin's texture. Thus this powerful compound protects against skin damage and aging all while quenching your thirst. To get the highest benefit, avoid adding cow's milk to green tea as it may decrease the power of antioxidants.
8. Avocados
Avocados are packed with healthy monounsaturated fats that support your skin's elasticity and thus help minimize fine lines and wrinkles. This creamy fruit also fights free radicals with vitamin E, helping to slow the natural aging process. The vitamin E contained in avocados can additionally help to protect against and reverse damage caused by environmental factors including smoke and air pollution.
9. Celery
Made mostly of water, veggies like celery help keep your skin hydrated. It's another food that defends against free radicals with its powerful antioxidants. While this superfood may be mild in flavor, the high water and low calorie content make it a health-conscious option to use in place of chips for dips. Celery can also be added to smoothies without compromising the taste of more flavorful ingredients. Short on time? Add a bit of almond butter and a sprinkle of dark chocolate chips in a piece of celery to enjoy 3 superfoods in one snack.
10. Cinnamon
The last item on our list, cinnamon, has been celebrated for centuries for its medicinal properties—and it is likely you already have this staple in your pantry. Not only is cinnamon an antioxidant, it's been proven to calm inflammation in the body. A natural complement to many flavors, cinnamon isn't just for sweets and baked goods: it can be used to enhance your coffee or tea, enhance sliced fruit, or be incorporated into varying entrees including soups, stews, and grilled foods.
Get Your Glow On with Dr. Duplechain in Lafayette
Adding these skin-loving foods to your diet can help take care of your skin from the inside—and we are here to help you take care of your skin on the outside. Our highly trained aesthetics team specializes in customizing treatment plans and look forward to helping you achieve natural results and positively glowing skin. Request a consultation online or call our Lafayette office at (337)456-3282 to get started.