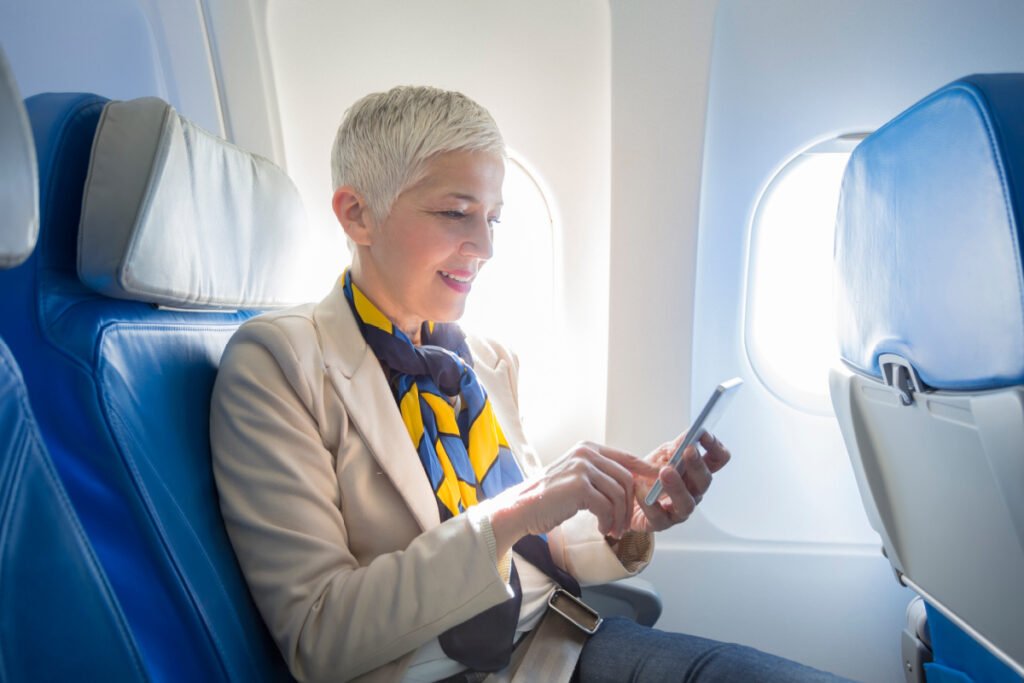 Though it isn't the same as "medical tourism," traveling for surgery is nothing new. For years, patients have sought out some of the best doctors to have high profile surgeries like facelift or rhinoplasty. The recent marked increase in coverage of celebrity facelifts has driven the price of a deep plane facelift up significantly in certain markets—indeed, in some markets, facelift has become only affordable for the super-rich, sometimes costing 5-10 times the national average. In turn, it's becoming more common for patients to look for excellent cosmetic surgeons in different markets, provided they are able to find the right surgeon for their desired procedure.
Patients are traveling to Louisiana to have facelift surgery to achieve natural-looking results from facelift expert Dr. Kevin Duplechain, who has performed Deep Plane Facelifts almost exclusively for over 20 years. At his practice in Lafayette, Louisiana, Dr. Duplechain sees many out-of-town cosmetic surgery patients who chose him because of his stunning deep plane facelift before and after results.
Why patients travel to Louisiana for a facelift with Dr. Duplechain
1. Dr. Duplechain is a deep plane facelift expert
The number one reason that patients travel to Lafayette for their facelift is Dr. Kevin Duplechain. Dr. Duplechain has perfected his deep plane facelift technique throughout the course of a 25-year career, and is a highly sought-after deep plane facelift expert and specialist. He can help you turn the clock back 10-15 years with incredibly natural-looking results: his before and after photos speak for themselves.
The deep plane facelift technique
The deep plane facelift (the sub-SMAS technique) places less tension on the skin compared to other facelift methods, creating a more natural appearance. The lift created by the deep plane surgery is a result of releasing the ligamentous attachments of the face and allowing a significant lift on the deeper structures (SMAS) rather than simply plicating tissue or pulling on the skin. Only a small fraction of surgeons are proficient with this technique, yet Dr. Duplechain's 20-plus year experience with this procedure has found that it produces the most significant changes with an aesthetically natural, elegant look.
More recently, the desire for a "neck lift" with the facelift surgery has prompted Dr. Duplechain to enhance his neck results, with complete subplatysmal neck refinement. Although not really a new technique, it has become synonymous with beautiful facelift results.
He also refines his patients' results, as needed, with laser skin resurfacing, fat transfer (fat grafting) to address volume loss, and endoscopic lifting in the eyes and upper face for more comprehensive results.
2. Fair, transparent pricing
For patients from cities in extremely expensive markets, traveling has some serious benefits. You can work with a highly artistic cosmetic surgeon who achieves stunning results, but at a fraction of the cost you will pay on Park Avenue. At our practice, deep plane facelifts typically are much more affordable and in line with national averages, while coveted plastic surgeons in large markets may demand two to three times as much (or more) in surgical fees alone.
After you meet with Dr. Duplechain for your virtual cosmetic surgery consultation and determine the treatment plan to meet your goals, we will provide you with a detailed fee quote breaking down the costs—including additional, often-obscured fees, like those for anesthesia and operating room usage—in order to give you a complete financial picture. We also offer financing options like CareCredit to break down costs into manageable monthly installments.
As you receive fee quotes from surgeons, compare them with published averages on sites like RealSelf: while these quoted prices don't always include surgeon's fees, anesthesia fees, and other related costs, you need not pay exponentially more than what you see published on RealSelf or other cosmetic surgery websites for excellent results. Fees like $80,000- $100,000 for a facelift are simply not affordable for many patients, and if you are willing to travel to Louisiana, results are not compromised when your deep plane facelift is performed by Dr. Duplechain.
For patients from cities in extremely expensive markets, traveling has some serious benefits.
3. Virtual consultations, support from our staff, and VIP overnight facility
Patients from across the country travel to see Dr. Duplechain, so we know how to make cosmetic surgery work for out-of-town patients. We offer convenient virtual consultations; patients can meet with Dr. Duplechain multiple times to discuss options before scheduling their surgery date. We also are here to help you by detailing recovery timelines and helping you plan your overnight stay. Certain patients may choose to take advantage of our physician-owned VIP overnight facility at Lafayette Surgical Specialty Hospital (LSSH) to recover safely and comfortably under the expert care of Dr. Duplechain's staff.
4. Enjoy the Southern charm, and recover with privacy
Located on the Louisiana coastline along I-10, Lafayette is known as the "Heart of Acadiana" in Cajun and Creole country. Lafayette is a moderately-sized city with all of the amenities you may need, while remaining easy to get around by car, taxi, or ride-share. Enjoy local cuisine and a slow, Southern pace of life—all while recovering in complete privacy, without the anxiety of running into an acquaintance. A completely new Lafayette Regional Airport (LFT) has numerous convenient connecting flights via Atlanta, Dallas and Houston, and is located less than a 10 minute drive from our practice.
When should you not travel for cosmetic surgery?
While traveling for a cosmetic surgery is quite normal these days, there are also less-experienced surgeons offering "travel cosmetic surgery" without the proper training and/or operating environment required to safely deliver attractive results. We recommend avoiding all international travel for "budget" cosmetic surgery. If post-operative issues arise, post operative care may be difficult to obtain if surgery was performed by surgeons not as familiar with deep plane facelift.
Even within the United States, however, it is key to avoid these factory-like plastic surgery environments. To avoid less desirable environments, choose a surgeon who has:
Outstanding patient reviews on Google, Facebook, RealSelf, and other platforms
Board certification with the American Board of Cosmetic Surgery or the American Board of Facial Plastic and Reconstructive Surgery
A reputation for safety and excellence in cosmetic surgery
Stunning results in the procedure you seek, demonstrated by their before and after gallery (more specifically relevant photos should also be presented in your consultation)
An accredited operating facility where your surgery will be performed
While some surgeons operate on numerous patients each day, Dr. Duplechain feels that these types of operations are not assembly line procedures, and he prefers to perform more full face rejuvenation rather than multiple smaller, less effective procedures. Time invested in an individual patient starts before surgery: the surgeon should also get to know you via a thorough pre-surgical consultation, understanding your goals, your health, and offering you their honest recommendation(s) for how to achieve your desired results.
Schedule your consultation with Dr. J. Kevin Duplechain today. Whether you are considering traveling for cosmetic surgery or live near Lafayette, Dr. Duplechain is happy to meet with you to help you determine if a deep plane facelift is right for you, and if he is the surgeon who can meet your needs. Call our office today at (337) 456-3282 or contact us online to take the first step toward renewed confidence.