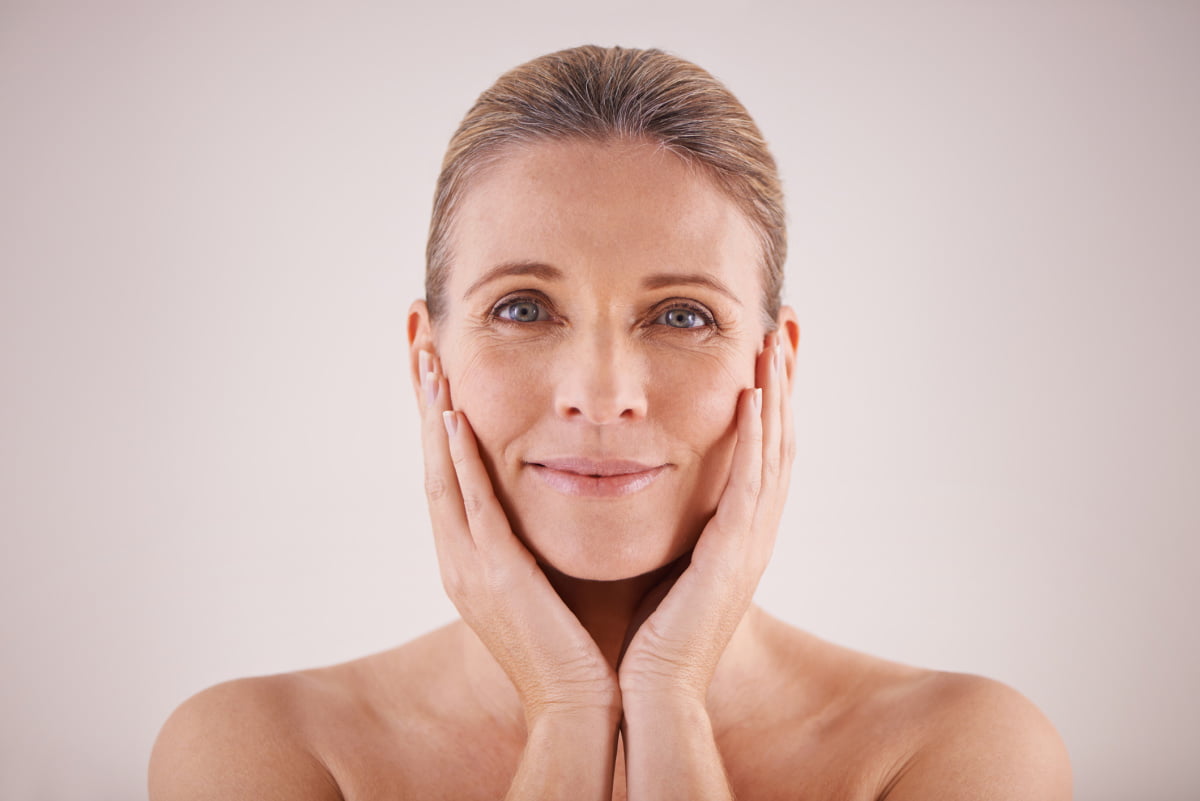 How do celebrities do it? We hear that a lot, and the answer goes beyond one single procedure or skincare product. Yes, facelifts are a popular, tried-and-true solution to signs of aging in the face and neck. But to maintain gorgeous skin for years after your facelift, you'll need to not only care for your skin's health but also utilize maintenance treatments to prevent new wrinkles from forming and promote a smooth skin texture. Here's how.
1. Take care of your overall health
Your overall health affects your skin health, which, in turn, affects how good your facelift results continue to look. Here are some tips for staying healthy and looking fabulous for years to come:
2. Practice good skin care
After your surgeon has given you the all-clear to use skincare products again, it's important to diligently follow a regimen that cleanses, moisturizes, and protects. We strongly recommend medical-grade skincare products—skincare lines like Obagi and SkinCeuticals use ingredients that are physician-approved with research to back them up. Plus, these formulas carry FDA-regulated active ingredients in concentrations you won't find in products from Sephora or Ulta. Importantly, be sure your routine includes a high quality sunscreen; we recommend SPF 50 to our facelift patients, but the bare minimum is SPF 30.
At our practice, our medical aestheticians will evaluate your skin both pre- and post-operatively and advise you on the formulas that will best achieve your goals and promote beautiful results for years to come.
3. Avoid the sun
In addition to wearing sunscreen as part of your skincare regimen, protect your skin from the sun by seeking shade, wearing a hat, and wearing sunglasses. Want to make sure you're doing everything you can to protect from sun damage? Review The Skin Cancer Foundation's full guide to sun protection.
4. Utilize collagen-boosting treatments to improve skin quality
Your facelift will help you look younger and more refreshed, but it won't replace skin collagen and elastin that are lost due to aging, sun exposure, and stress. That's why it is wise to enhance and maintain your results with nonsurgical treatments. These medical-grade, non-invasive treatments promote deep collagen production, increasing skin elasticity (tightness) and firmness, among other concerns:
4. Keep new wrinkles at bay with injectables
BOTOX® prevents new wrinkles by relaxing facial muscles, and it is a potent tool for preserving your facelift results that we recommend to most of our patients. Similarly, dermal fillers can replace lost facial volume to help to fill and "lift" deep wrinkles and naso-labial folds, or smooth lip wrinkles.
5. Consider a secondary facelift after 10-15 years
The aging process doesn't stop with a facelift; while you'll always look much younger than you would have without the procedure, the natural aging process will continue. After about a decade, patients who want to maintain their younger look may consider a second facelift procedure to address any signs of aging that have progressed and to once again "reset the clock" on facial aging.
Everyone's second facelift looks a bit different; the procedure will be completely personalized based on a thorough assessment of your anatomy, your goals, any other procedures that were included in your initial facelift, and other treatments you have used to maintain your results.
Schedule your consultation with Dr. Duplechain in Lafayette
Lafayette cosmetic surgeon Dr. Kevin Duplechain holds over 25 years of experience in cosmetic procedures. A Diplomate of the American Board of Cosmetic Surgery, he is an expert in the deep plane facelift technique, which achieves more natural-looking results. To schedule your personal consultation with Dr. Duplechain, call (337) 456-3282 or contact our practice online.