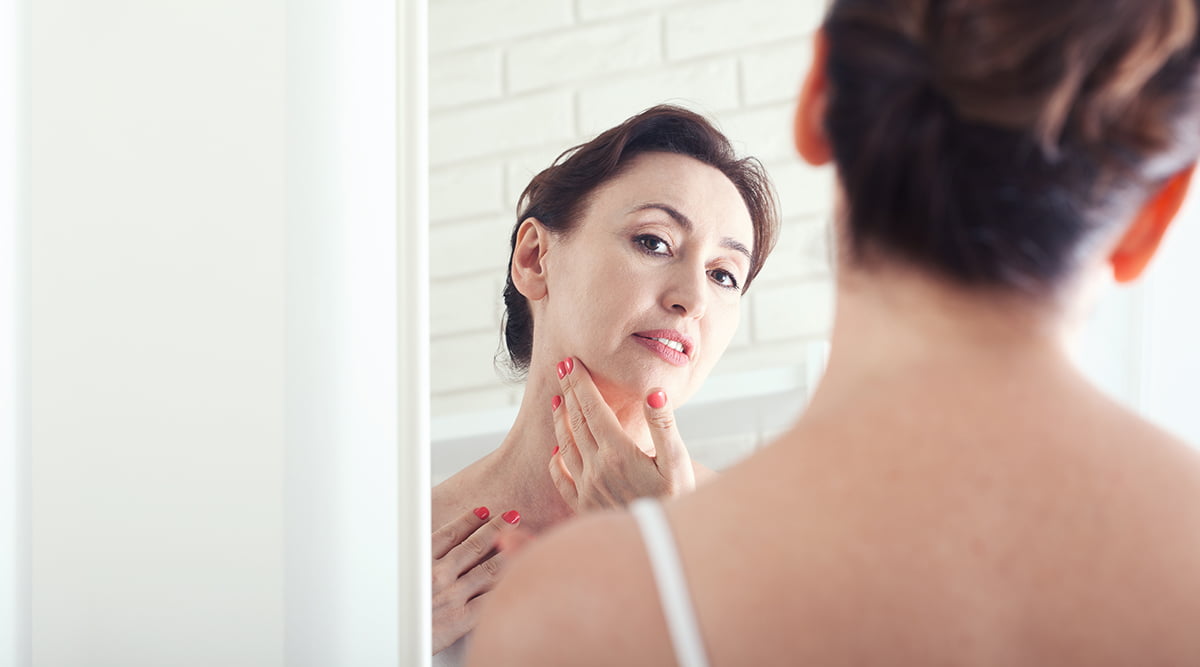 While patients need to have a reasonable expectation going into any surgery, bad facelift results are not uncommon. Obviously, they can result from a lack of knowledge or experience on the part of the surgeon. In some cases, a patient not following pre- and post-operative recommendations also plays a part, especially in poor healing and scar issues.
But perhaps the main reason for bad facelift results is lack of personalization by a surgeon who applies a one-size-fits-all approach—which simply won't deliver good results. For instance, facelifts for men need to be approached quite differently to avoid unwanted facial feminization. Another example is using a Mini Facelift or other limited procedure when the patient needs a more comprehensive procedure to achieve attractive results. Every patient's facial anatomy deserves special consideration in planning a facelift.
The biggest areas of concern for patients undergoing a facelift typically include the neck, the jowl, and the midface and, in turn, these areas are the areas where we are most likely to see under- or over-correction.
Here are some specific examples of facelift problems and how they can be corrected.
Neck appearance issues often result from undertreatment
The neck is a complex area that requires care to achieve a beautiful result. Undertreatment issues include:
Leaving residual fat
Highly visible platysmal bands
Untreated fatty areas
Prominent muscles, including the digastric muscles, that result in excess fullness in the lateral neck
Untreated submandibular glands, leaving a pocket of fullness where the neck meets the jawline.
How to fix facelift problems in the neck area
Neck problem areas including excess fat, visible bands, and drooping glands can be addressed in subsequent corrective surgery with a highly skilled and experienced cosmetic surgeon. Corrective surgery should result in significant improvement.
The "windswept" look is a result of overtreatment
The jowl area is treated in facelifts by elevating the platysma and removing fat, but these areas are often pulled too tightly in the wrong direction. It is absolutely unnecessary to have your surgeon make your face too tight. A much more natural result is achieved when we leave more tissue and refine the results with proper technique and complementary procedures such as injectable fillers.
How to fix the windswept facelift look
Although fixable by redirecting the tissue once it is freed, this is often a more difficult issue to repair and illustrates the importance of finding a very skilled cosmetic surgeon with proven facelift experience before undergoing surgery. Still, it is worth looking into corrective options with an aesthetically sensitive cosmetic surgeon.
Inadequate results from a Mini Facelift or other limited procedure
The midface is sometimes overlooked in Mini Facelift surgery and other limited operations, often marketed with gimmicky names such as the "Weekend Facelift." While it is understandable that many patients look for the least invasive solutions when it comes to correcting facial aging—whether it is because they feel they are too young for a full facelift or they hope to lessen recovery time—Dr. Duplechain cautions patients to avoid gimmicky quasi-facelift procedures. Instead, talk in detail with their cosmetic surgeon about the best ways to effectively address areas of concern.
How to fix poor Mini Facelift results
For many patients, a Mini Facelift proves inadequate improvement. Underwhelming results can be corrected with a Deep Plane Facelift, a superior method for treating a droopy midface. By elevating the cheek in the midface and suspending it to the upper face, the sagging " sad " look is resolved.
Looking for a facelift expert?
Dr. Duplechain has over two decades of experience and is known for providing effective, nuanced results for his patients. His skill is complemented by our non-surgical options, ably provided by our highly trained medical aestheticians. We invite you to contact our Lafayette cosmetic surgery center today for a personal consultation.