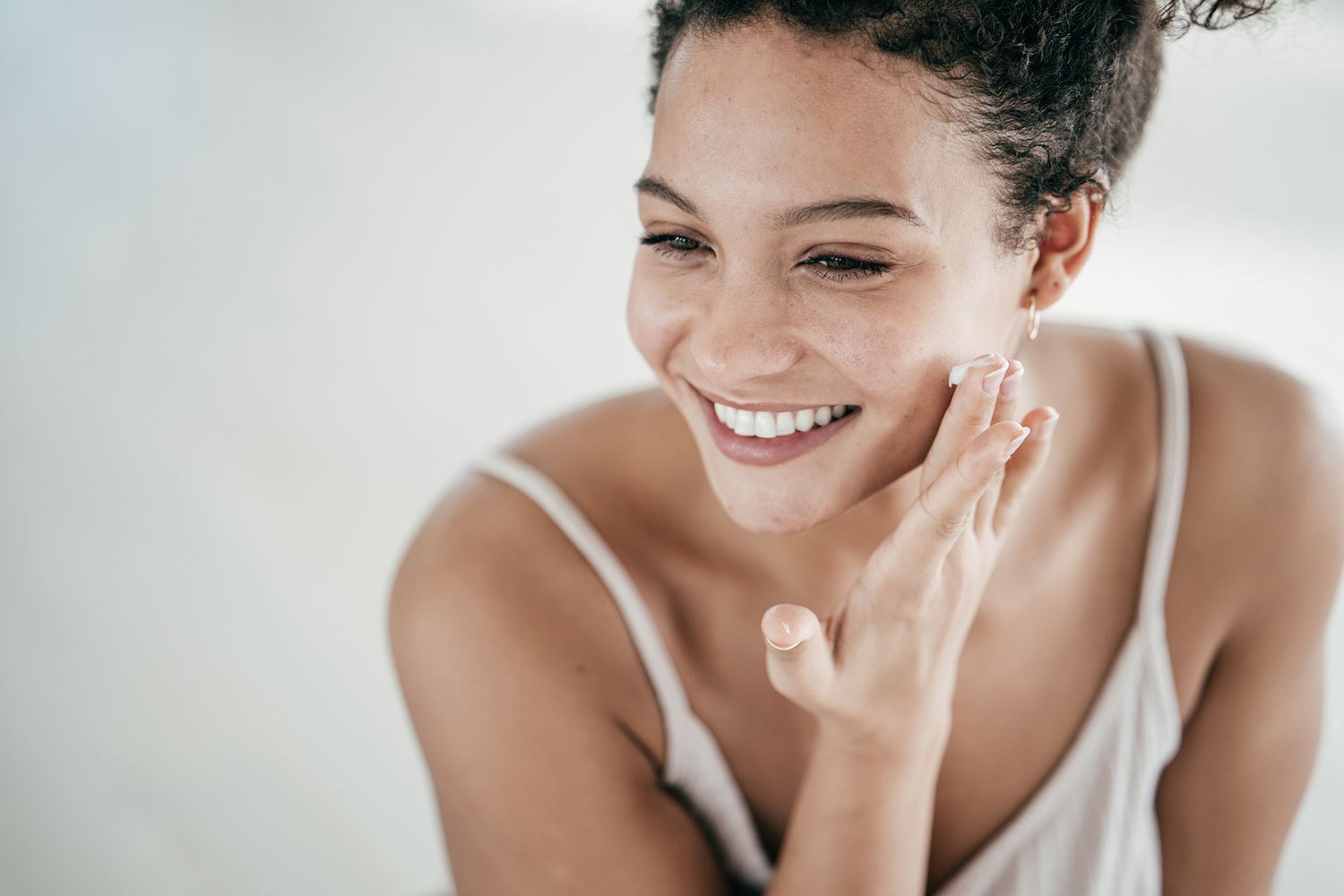 Does "natural" skincare work? Phrases like "natural skincare" and "clean beauty" are listed on all sorts of skincare packaging—but the truth is we can't make any assumptions based on these promises.
First, it's important to understand there is no standardized, FDA-approved definition of "natural." Second, just because a product is made up of all-natural ingredients does not mean it is safer to use. In fact, many "natural" ingredients are not suited to put on your skin.
"Natural" Skincare Ingredients That Can Cause Irritation
Many people assume they should be more cautious when it comes to pharmaceutical-grade skincare ingredients, but in our medspa, we often see unpredictable results and problems from natural skincare. That's likely because physician-only products are typically subject to more rigorous testing than their all-natural counterparts. Additionally, natural and handmade skincare products often include ingredients that are unrefined and vary from batch to batch.
As such, when you're considering a natural skincare product, we urge you to do your homework and make sure it's safe for you to use, especially if you have sensitive skin. While safety depends on the formula of each product, here is a list of few common "natural" ingredients that tend to irritate many skin types—and that you'll find everywhere on the drugstore shelves:
Exfoliant scrubs that use ground nut shells or fruit pits. These popular natural exfoliants can be sharp at the microscopic level and are likely to tear up the skin's surface rather than provide even, beneficial exfoliation. Plus, if your skin dries out in summer A/C or when the weather gets cold, these vigorous scrubs will exacerbate that dryness.
Regular soap. Not only does regular soap strip your skin of its moisture, it removes fats and nutrients from the epidermis—increasing your need to replenish with moisturizers and retinol creams every day. This is true even of natural soaps based on wholesome-sounding ingredients like olive oil or goat's milk.
Mineral oil. Showing up in ingredient lists under various names including "paraffin oil," "white oil," "petrolatum liquid," and "petroleum oil," mineral oil can clog pores and cause blemishes.
Still, it is possible to follow a natural skincare regimen that works. Evaluate skincare products on a case-by-case basis, looking for trusted brand names that back their products with scientific research as well as ingredients and formulas that are gentle and hypoallergenic.
Perhaps the main drawback in sticking with a traditional "all-natural" skincare regimen is that you'll be missing out on the benefits conferred by ingredients that have been refined to deliver specific results. You also might not realize that physician-grade skincare does indeed make use of many fantastic natural ingredients.
Natural Ingredients So Effective, You'll Find Them in Medical-Grade Skincare Products
Our office carries numerous lines of medical-grade skincare and makeup (including CutaVive, SkinCeuticals, and Obagi), each of which has demonstrable results and—importantly—avoids harsh and allergenic ingredients. When you consult with one of our medical aestheticians, they will select from among these trusted lines to find the right skincare products for your needs. And you'll find that many of the "hero" ingredients in these skincare products happen to be natural:
Shea Butter: Obagi Hydrate is a go-to moisturizer for daily use. Combining shea butter with a number of other moisturizing ingredients, like avocado and mango, Hydrate eliminates dryness for hours on end as the elixir provides immediate as well as gradual-release moisture.
Blueberry: Blueberry fortifies the skin's matrix, which helps to stop the formation of new wrinkles and to prevent sagging. It's a key ingredient in the SkinCeuticals® anti-aging products A.G.E. Interrupter wrinkle cream and A.G.E. Complex for Dark Circles.
Exfoliant Jojoba Spheres: The AHA/BHA Exfoliating Cleanser by SkinMedica® uses alpha-hydroxy acid and beta-hydroxy acid in conjunction with the gentle physical exfoliant jojoba spheres to exfoliate and enhance the texture of your skin.
Algae: Certain types of algae act as a potent moisturizer that also soothes the skin. Algae features in SkinMedica's Uplifting Eye Serum, as well as in SkinCeuticals' Daily Moisture for normal to oily skin.
Hibiscus Oil: Obagi's daily Hydro-Drops™ use gentle hibiscus oil to provide an immediately refreshed look, as well as to encourage healthy cell turnover.
Olive Leaf: Not only is olive leaf extract soothing and moisturizing, it's a wonderful antioxidant. You can find this ingredient in SkinMedica's GlyPro Daily Firming Lotion for the body.
Natural Cosmetic Treatments to Enhance Your Appearance
While the right skincare products will maintain your skin's health, many of us have skin issues which call for stronger intervention—but the good news is we have in-office treatments that utilize substances already found in your body or activate your body's natural healing processes to stimulate renewal. These options can provide significant improvement, whether you're experiencing hair loss, dull skin tone, a sunken look in the face, or wrinkles. The best part? You'll naturally look more youthful:
Get in Touch with Our Lafayette Skincare Experts
To discuss your natural skincare regimen with one of our experienced medical aestheticians in Lafayette, request a consultation online or call our office at (337) 456-3282. We will be happy to tailor a natural regimen to your needs.